Thailand has to be one of the world's greatest tourist destinations. Blessed with wonderful beaches, beautiful temples and wonderful food, Thailand should be on everyone's travel bucket list.
In this post, we share our favourite spots in Thailand and outline our ideal Thailand 10 day itinerary.
10 days in Thailand is just enough to start to get to grips with the country and it is sure to be an amazing experience with memories to last a lifetime and enough scenic spots to fill your memory card with postcard-perfect views.
Having said that, a 10 days Thailand itinerary is only enough time to scratch the surface of this wonderful country we are all different and travel for different reasons. To help you find the perfect itinerary for you, we have put together a couple of different options in our best of Thailand in 10 days planner.
There are thousands of great ways to spend 10 days in Thailand, (we have happily spent that long just on Koh Ngai on 3 separate occasions!),  but we hope that our ideas will help you to plan your own dream trip to Thailand.
So, if you are wondering what to do in Thailand for 10 days, then please keep reading…
Best of Thailand in 10 Days Planner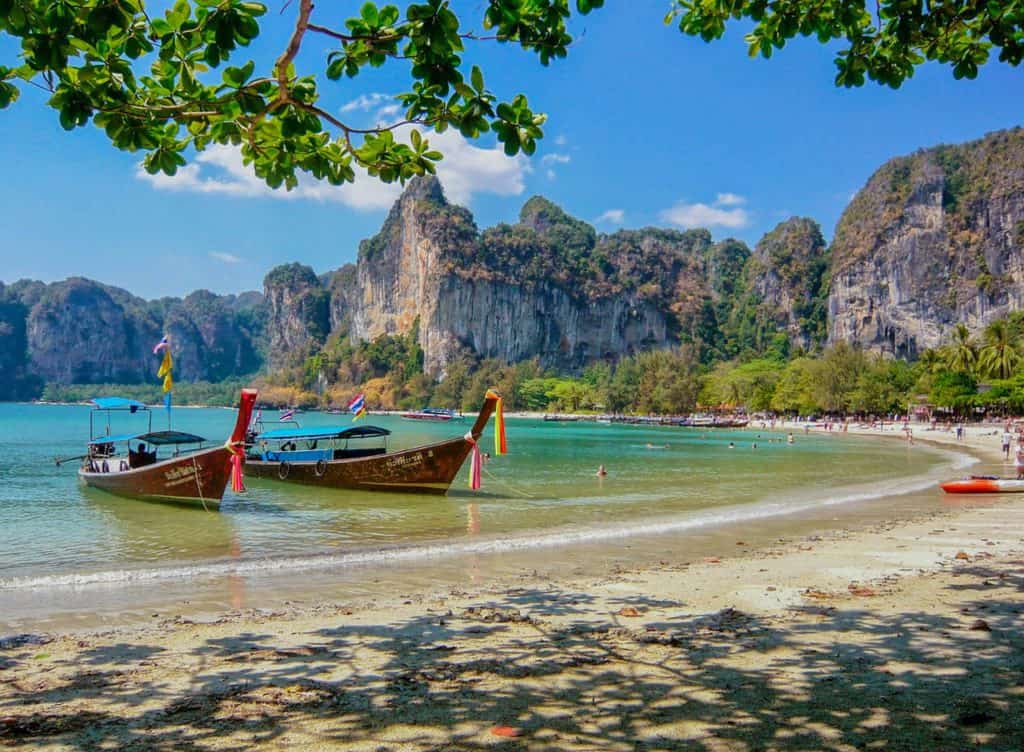 The natural and cultural delights of Thailand are no secret and the country welcomes millions of tourists every year, from budget backpackers to family travellers and retirees, Thailand has something for everyone.
We have visited Thailand on several occasions, both with children and in our backpacker days, and have now spent many months in the country. We will surely return when we get the chance. It is a country that has so much to offer and tends to draw people back again and again once they have discovered its charms.
If you are travelling with young children, be sure to check out our tips for travelling with a baby or toddler in Thailand
Thailand 10 Day Itinerary
So, on to the itinerary. I have to be honest, we have found it really hard to come up with a 10-day itinerary. There are so many great places that you can go and 10 days in Thailand is just not long enough to do it all.
If you can manage to extend your trip to two weeks in Thailand then we would suggest slowing the pace a little rather than trying to see extra places.
We have also had to come up with something for all of our readers and can't really tailor it to different likes and dislikes. We now offer a bespoke travel planning consulting service so if you would like us to tailor a perfect trip for you please do get in touch.
We have assumed that this will be your first visit to Thailand and have come up with a 10 day trip to Thailand itinerary that takes in the highlights of the country and some of the most popular sights.
In brief, the itinerary is as follows:
We think this is an itinerary that has something for everyone and I honestly can't see how anyone wouldn't have an amazing 10 day trip to Thailand following this itinerary!
It is fast-paced in order to see as much as you can but we have included a few options of alternatives should you wish to slow things down a bit.
Thailand Itinerary
Days 1-2 – Arrive and Explore Bangkok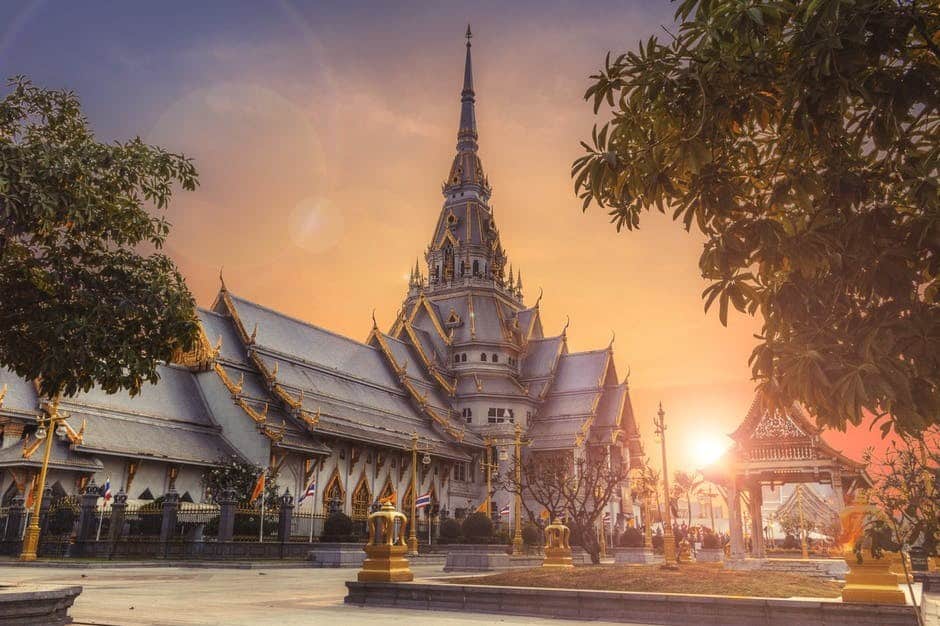 The noisy, vibrant, and busy capital city of Bangkok is an assault on the senses and a truly remarkable city to visit. Some people love it, some people hate it. But if this is your first trip to Thailand you should definitely factor in a couple of days in the capital to decide for yourself.
From the Grand Palace and Buddhist temples to street markets serving up unusual delicacies, the city is everything that you expect from an Eastern metropolis.
This includes the traffic and pollution problems as well as the more exciting prospect of seeing an elephant walking up the street. It is certainly a city that will have an effect on you and you are unlikely to forget your time in the city.
There are plenty of things to do in Bangkok and with just 2 days here you will need to plan your time well to make sure that you see the things that interest you.
Our suggestion would be two spend day one exploring the city and visiting some of the major temples. On day 2 you could visit a floating market, Kanchanaburi, or the ancient ruins of Ayutthaya.
This is a shortened version of our 4 day Bangkok itinerary, be sure to check that out if you have more time in the capital or are looking for a bit more detail on the activities below.
If you are travelling as a family, be sure to check out our Bangkok with Kids blog.
Things to do in Bangkok
The Grand Palace
The former home of the king is an impressive example of eastern architecture and a great introduction to Thailand. Within the complex is Wat Phra Kaew the temple of the Emerald Buddha which is spectacular.
Wat Pho
Visit the giant reclining Buddha and have a traditional Thai massage at this majestic temple. 
Beware of a common scam as you approach the palace or Wat Pho. You may be approached by someone telling you that it is closed but that he can offer you a bargain tuk-tuk tour as an alternative. You will end up being carted around to shops and other attractions that you are not interested in. 
The palace is rarely closed but you can check if it is here 
Book a walking tour of Grand Palace/ Wat Pho/ Wat Arun
Floating Markets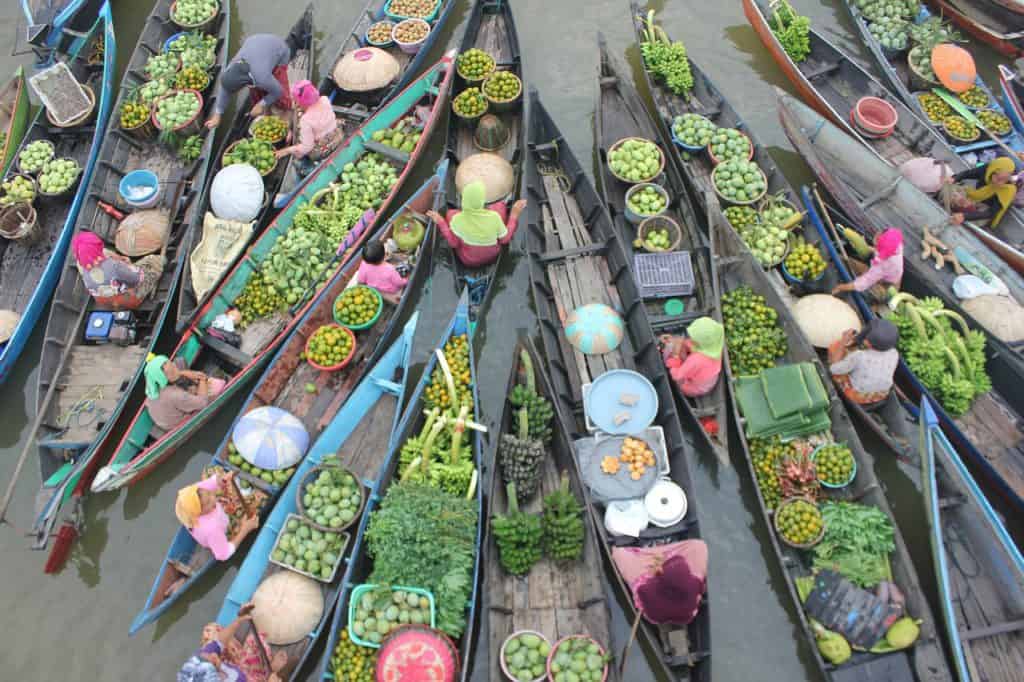 The floating markets at Damnoen Saduak, and (less touristy and more authentic) Amphawa are a wonderfully exotic way to do your grocery shopping.
You are sure to delight in the sights and sounds as you float down the river in scenes that seem to be from a bygone age (apart from all the camera-wielding tourists of course).
Both of these markets are some distance from the city and it takes a good amount of time to get there so it makes a lot of sense to go as part of a tour that can also take you to see the Maeklong Train Market where a train track runs right through the middle of a crowded market and the trains pass impossibly close to the street vendors and their goods.
Ayutthaya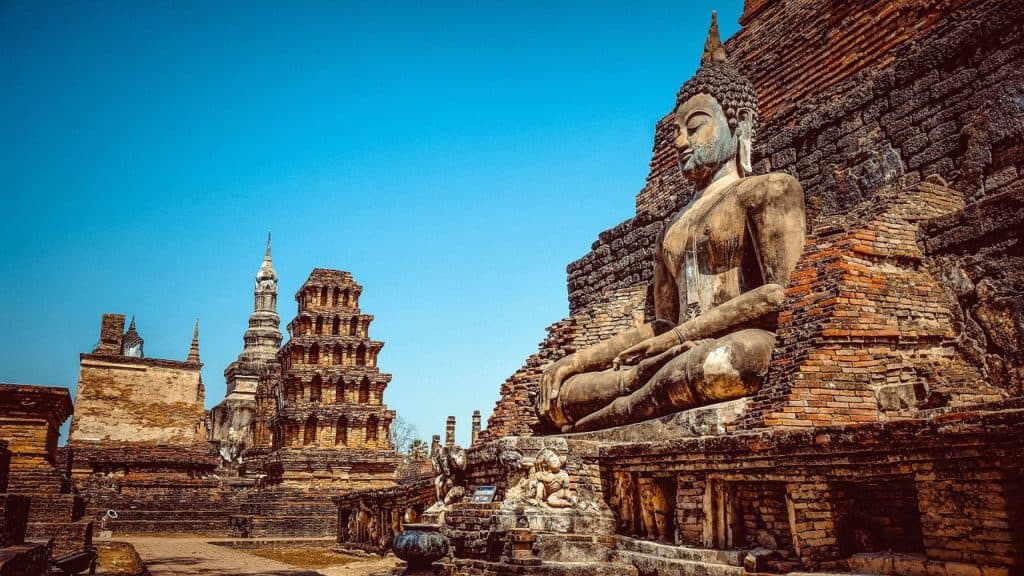 Around 80km north of Bangkok lies the abandoned former capital at Ayutthaya. The site is now UNESCO world heritage site comprising the ruins of several temple sites. It is a really atmospheric place that it is nice to explore by bicycle.
With more time on your hands, it is nice to stay the night in Ayutthaya but on this itinerary, we recommend doing it as a day trip. This is easy to arrange as a tour from Bangkok, or you could do it independently by taking the train.
If you want to experience all that Bangkok has to offer you might like this tour that takes in Ayutthaya and a nearby floating market.
Combined Ayutthaya and floating market day trip
Khao San Road
The legendary Khao San Road is the backpacker and traveller centre of Bangkok. It is the place to go if you want to meet other travellers and enjoy a lively bar and club scene.
During the daytime, it is more family-friendly and an interesting place to visit. Where else do you see elephants walking the streets in the middle of a metropolis?
Sky Bar
To enjoy the view over Bangkok we recommend having a drink at one of the city's Sky Bars. Don't expect cheap drinks but the views are great (especially around sunset) and give you a unique perspective of the city.
Of course, Bangkok is huge and you could spend a lifetime here and still find new experiences. Some of the other top attractions include Jim Thompson house, a tip on the Chao Phraya River, or taking a Thai cooking class.
Where to Stay in Bangkok
Bangkok is so big and has so many places to stay that it can be a bit overwhelming trying to choose where to stay. To help narrow down your options we have linked a couple of our favourite places below. If you want to know more, check out our in-depth guide to where to stay in Bangkok.
U Sukhumvit Hotel
U Sukhumvit Hotel: This is a nice hotel with a central location and lovely pool on the roof terrace. They offer a free tuk-tuk service to the main shopping area and it is also near to a sky train and subway station.
Avani+ Riverside Bangkok
Avani+ Riverside Bangkok: Enjoy a spectacular riverside setting and elegant rooms at this sumptuous hotel. They offer a shuttle boat service to get you into town, the perfect way to travel!
Thailand Itinerary Days 3-5: Chiang Mai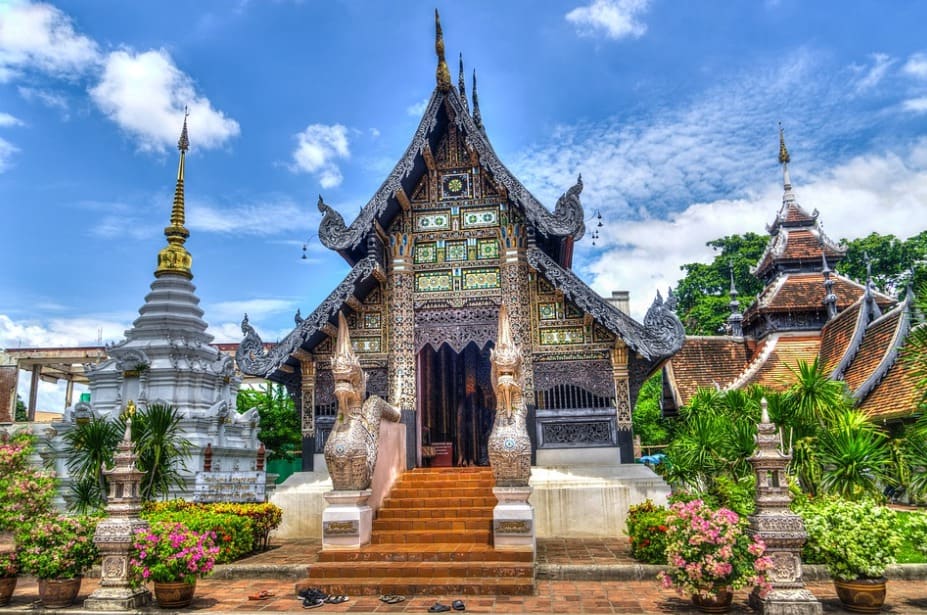 The pleasant climate and historic atmosphere of the northern city of Chang Mai make it a popular base for tourists, ex-pats, and digital nomads. Generally cooler than the south the town is surrounded by lush mountains home to temples, caves, and waterfalls.
This makes it a perfect base for adventurous trips into the countryside, whilst the city has a peaceful, relaxed vibe that will (probably) be a welcome change from hectic Bangkok.
Getting to Chiang Mai
The next leg of this 10 day Thailand tour involves a journey to Chiang Mai in the North of Thailand. A popular and adventurous way to do this is to take the overnight sleeper train from Bangkok to Chiang Mai. It is a great experience and fairly comfortable in a small bunk bed.
Alternatively, you can catch a flight from the capital to Chiang Mai. This is often cheaper than the train and obviously much faster. You can check for flight times and prices with Skyscanner.
The cheapest option is to catch a bus, this is also best done overnight and some of the coaches are really quite luxurious.
What to do in Chiang Mai
There is a huge range of activities to do in and around Chiang Mai. Here are some options of things that you can do in the 3 days in Chiang Mai that we have allocated on this itinerary.
Day 1
Our recommendation would be to spend your first day in Chiang Mai soaking up the atmosphere of the old town and visiting some amazing temples.
Day 2
Head out to Doi Suthep to see the most famous temple in the area and to enjoy some expansive views. There are options to combine this with jungle trekking, mountain biking or visiting a waterfall.
Day 3
Head to the 'Sticky' Bua Thong Waterfalls or spend the day with the magnificent creatures at the Elephant Nature Park.
Chiang Mai Temples
You can't come to Chiang Mai without visiting some temples! They are all over the place so as you walk around town you will surely pass a few, be sure to pop in and enjoy the stunning architecture and peaceful atmosphere.
Some of the best temples to visit in the town include Wat Chedi Luang and Wat Phra Singh the can be explored on your own but since time is short this tour will show you the most important Lanna temples quickly and you will be able to learn lots about the temples and Buddhism from the guide.
Doi Suthep
Just outside the town, the Doi Suthep temple is one of the most famous attractions in all of Chiang Mai and the 14th-century structure is considered to be one of the most beautiful temples in Thailand.  
Adding to the appeal is the fact that the temple is up a mountain and has a fabulous view of the city and surrounding areas.
There are some great ways to add a bit of adventure to seeing this glorious temple. You might like to up your adrenalin levels by mountain biking down the mountain (there is also an option for beginner mountain bikers) or combine the temple with some jungle trekking or a trip to the sticky falls.
The Sticky Falls – The Bua Thong Waterfall
The Bua Thong Waterfalls are more commonly known as the Sticky falls due to the 'sticky' nature of the rocks which make them really grippy and easy to climb.
You will find them about an hour's drive from the town at the Rainbow Spring Forest Park. The stickiness is the result of the water flowing over porous limestone rocks leaving behind a residue that gives the rocks an unusual level of traction.
Doi Inthanon
At the top of Doi Inthanon, you will find two beautiful temples that were built to commemorate the fifth cycle birthdays of King Bhumibol Adulyadej and Queen Sirikit. They sit on opposite peaks, facing each other, and share the same design.
The temples are surrounded by picturesque gardens and views that are some of the best in the whole of Thailand.
It is easy to arrange a day trip to the national park from Chiang Mai either by driving yourself, hiring a car and driver, or taking a tour.
This amazing tour allows you to visit a Hmong market, the twin stupas a Karen hill tribe village, and a waterfall.
Visit Elephant Nature Park
Many tourists are keen to see elephants in Thailand and take the opportunity to get close to them, feeding, bathing and even riding these majestic creatures. Not all of these places are as ethical as they could be and choosing where to see elephants is a bit of a minefield.
One place that consistently wins praise for the good treatment of the elephants along with a great visitor experience is Elephant Nature Park, an ethical rehabilitation centre. Here you can feed and bathe the elephants but not ride them (as it hurts their backs, ethical elephant parks do not encourage elephant riding)
Book a day trip to Elephant Nature Park here
Take a Cooking Class
If you have spent any time in Thailand you will know just how tasty the food is so why not learn how to make your own Thai Green Curry or Pad Thai or Tom Sum? This is a great family activity if you have older kids that have an interest in cooking (or if they don't maybe this will spark an interest?).
This cookery class includes a visit to the market to purchase fresh ingredients before the cooking class gives you the chance to learn the skills and techniques involved to make your own delicious Thai meal.
For more ideas on what to do, please check out our guide to Chiang Mai.
Where to Stay in Chiang Mai
Lanna Dusita Riverside Boutique Resort
We absolutely loved our stay at Lanna Dusita Riverside Boutique Resort, it is a bit out of the old city, which we think is a big advantage (they run a free minibus into town, about 80 bhat for the journey back using Grab).
The whole place is really nicely designed with lovely rooms, great breakfast and really friendly staff.
Click here to check availability
Tamarind Village
If you would prefer somewhere more central, Tamarind Village is a great place to stay with beautiful grounds, a lovely swimming pool and a spa. It is a handy location in the old town but the tranquil setting make a perfect place to get away from the hustle and bustle of the city.
Click here to check availability
Day 6-10 Beaches and Islands in Krabi Province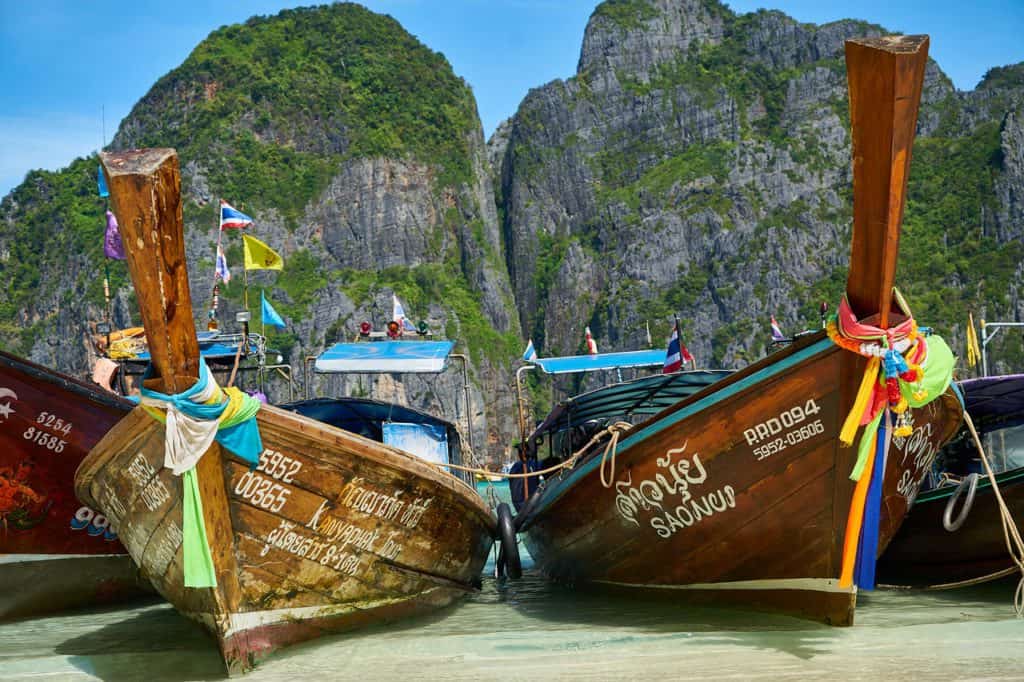 We don't think that any 10 day itinerary for Thailand can be complete without spending some time on the stunning beaches and islands that dot the coasts.
You are spoilt for choice with so many wonderful places to choose from, but for this 10 days in Thailand itinerary, we recommend taking the short flight from Chiang Mai down to Krabi.
From here you can easily access some of the most beautiful beaches in Thailand. And have a wide range of choices for where to stay and how to spend your days.
The beaches are the big draw but you will also find plenty of more adventurous options like rock climbing, sea kayaking, and hiking to the Tiger Temple.
As this is a relatively short 10 day Thailand itinerary I haven't included the amazing islands of Koh Samui, Koh Tao, or Koh Phangan (where you find the famous full moon party).
These are all in the Gulf of Thailand of the Eastern coast of Thailand. I find the islands and coast of the Andaman Sea to be more spectacular and they are my preferred destination if time is limited.
Thailand Itinerary
Days 6 and 7 – Explore the Krabi Coast
From the airport at Krabi head straight to the coast and base yourself at Ao Nang if you want to be in a town with plenty of bars and restaurants, and easy access to boats and ferries. Or at Railay Beach, if you want to stay right on one of the most stunning beaches in Thailand.
Railay Beach can only be reached by boat from Ao Nang, but you can arrange a direct transfer from the airport so that you will be there in no time at all.
From here you can spend your time on the beach or venture up the mighty cliffs rock climbing.
There are several great day trips that you can do from here, the four islands tour that takes in Phra Nang Cave, Tup Island, Chicken Island and Poda Island. My personal favourite is a sea kayaking trip around the stunning Koh Hong.
Slightly further afield is the incredible Phang Nga Bay home to the famous James Bond Island but more worthy of a visit just because it is one of the world's most incredible landscapes.
Another great day trip is to head over to stunning Koh Phi Phi. Uninhabited Koh Phi Phi Leh is surely one of the most beautiful islands in the world. Made famous by Leonardo DiCaprio in The Beach, Maya Bay has recently been closed to tourists due to the environmental damage that the influx of visitors has caused.
This is a positive move in the long run, but for now, you will have to make do with a glimpse of 'The Beach' for the mouth of the bay. The whole island is stunning though and there are lots of great snorkelling spots.
Koh Phi Phi Don is almost equally beautiful but is quite heavily touristic. If you fancy some time partying then be sure to fit a night or two on Koh Phi Phi into your itinerary. Otherwise, a day trip will include a chance to spend some time on the beaches here and also make your way up to the famous viewpoint.
You could easily base yourself in Ao Nang or Railay Beach for the rest of your trip, and follow our 5 day Krabi itinerary.  But if you are keen to see more places we suggest catching the ferry over to Koh Lanta (Alternatively you could spend a couple of days on Phi Phi).
Ao Nang
If you would like to stay in the town, but still on the beach, Krabi La Playa Resort is a great option. with really comfortable, big rooms and tasty breakfasts. It isn't quite on the beach but it is just a short walk to get there.
Check availability on Booking.com or Agoda
Railay Beach
If you want to stay somewhere really special head for Rayavadee Hotel on Railay Beach. The location is unbelievable and the rooms and service here are exceptional.
All of the rooms are pretty amazing in luxury bungalow style accommodation, they have family suites and bungalows with private pools. Although the main pool is pretty spectacular in itself.
Book Now with Booking.com or Agoda
Thailand Itinerary
Days 8-10 – Visit Koh Lanta
You are getting towards the end of your Thailand itinerary, 10 days of fun continues in beautiful Koh Lanta, a highlight of the Andaman Sea.  Just a short ferry ride from the tourist bustle of Phuket, Koh Phi Phi and Krabi, you can find this wonderfully relaxed gem of an island.
Of all the Thai Islands, Koh Lanta must be one of the best to visit with kids. Miles and miles of sandy beaches, warm calm seas and beautiful sunsets. What's not to like? It is also one of the largest Thai islands and has retained that laid back charm we all want from a paradise island. Inland you will find mountains shrouded in jungle, a protected mangrove forest and a pristine national park.
Koh Lanta has something for everyone, from high-end travellers to backpackers you will be sure to find your own perfect place on Lanta.
There are a number of great beaches here, each has its own vibe and you are sure to be able to find somewhere that is perfect for you.
If you are hankering for a bit more activity you can take the 4 islands snorkelling tour that takes you out to some of the most picture-perfect islands that you could imagine, including our favourite place in Thailand, Koh Ngai. If you prefer to dive there are a range of options from beginner to expert.
You could also explore the island by motorbike discovering deserted beaches and trek to waterfalls in the jungle interior.
There is certainly no shortage of things to do here for the last couple of days on your itinerary. Be sure to catch a fire show on the beach in the evening and why not take the chance to have a massage and ensure that you are fully relaxed before heading home.
For more ideas of what to do,  please read our full guide to Koh Lanta.
Where to Stay in Koh Lanta
Khlong Dao
We stayed at the Banana Beach Resort which is very family orientated and has a great playground with tree house, slide and climbing net looking out over the beach. They have loads of other kids toys to play with and a nice swimming pool. It is probably one of the best places to stay if you have young kids.
Click here to check availability
Long Beach (Phrae Ae Beach)
A rocky outcrop in the south separates Khlong Dao from Haad Phra Ae, which is commonly and appropriately known as Long Beach –it is the longest stretch of sand on Koh Lanta.
We loved our stay at the Lanta Resort, there are a couple of great swimming pools, a playground, an amazing buffet breakfast and they even drive you around in golf buggies!
Click here to check availability
Klong Nin
Khlong Nin is one of our favourite beaches on Lanta. About halfway down the coast, it has a great traveller beach vibe, with a few nice bars with fire shows all evening and people letting off Chinese lanterns but is pretty chilled and popular with families and couples.
We have stayed a couple of times at Lanta Nature Beach Resort which is a nice place to stay with a restaurant right by the beach.
We often ate at Lanta Miami Resort (good food with a fire show) and it looks like a lovely place to stay as does the Peace Paradise Resort
Ao Kantiang
A quiet and beautiful beach with some upscale accommodation as well as cheaper options. Perfect for those looking to get away from the crowds a bit but still with all the facilities you need.
Feel at home with the friendly owners of the Kantiang Boutique guesthouse (there is nothing boutique about it but it is a nice, clean homestay. The Kantiang Oasis Resort is a good mid-range option or really make the most of your time here with a stay at the wonderful Pimalai Resort and Spa
This is the end of our 10-day itinerary and you will need to make your way back to the airport at Krabi to return to Bangkok. The quickest and easiest way to get there is by road either in a taxi or shared minivan. You could also go by ferry via Ao Nang, your ferry ticket will include an airport drop off.
You should have had an amazing 10 days in Thailand and you can use the flight home to start planning your next trip to Thailand!
---
When to Go to Thailand
Thailand has a tropical climate with distinct dry and rainy seasons.
The effects of these seasons vary around the country but generally, the 'cool' and dry season between November and April is considered the best time to visit.
Do not be put off if you can only travel in the rainy season. Generally, it will just be a couple of hours of rain per day so you should still be able to enjoy your trip.
You can find more detail on the climate in Thailand by clicking here.
Getting around Thailand
On a ten-day itinerary, you will need to travel as quickly as possible so you will most likely want to take advantage of the many low-cost flights that are available between all the major tourist spots.
When on the ground we are big fans of the Grab app which works like Uber to find you a private car for transport. It is much cheaper and safer than a tuk-tuk and you don't have to argue with the driver about using the meter as you usually do in a normal taxi.
Thailand is really well geared up for tourists and you will find that tours and transport services are well organised and will often pick you up from your hotel and whisk you off to your destination.
Flying to Thailand
Thailand is one of the major gateways for flights to South East Asia. This means that you should be able to find a flight to suit your needs and at an affordable price.
Bangkok is the major hub, but there are 11 international airports and you may be able to find one that suits your plans better. If you plan a Thailand island hopping itinerary then it is worth considering flying into Phuket which also has a good range of flight options at good prices. Equally, if you intend to see the north be sure to look for options flying from Chiang Mai.
It is worth considering flying in and out of different places to make the most of your time in Thailand. We have found good flights from the UK with Qatar Airways that flew into Phuket and out of Chiang Mai. Doing this on a short trip can really make a difference in how much you can see and do in 10 days.
The best way to investigate your options and find a flight to Thailand from your location is to use the Skyscanner website. This will check the available price with all airlines and allows you to filter by various options like flight time, duration, preferred airline etc.
It is a great time and money saver and is always our go-to method for booking flights.
Find the best prices and book flights with Skyscanner
If your Thailand itinerary is going to be with young children, have a look at our tips for flying with a baby or flying with a toddler.
Visa Requirements
Travellers from most European countries and all the major English speaking countries can visit Thailand using the Tourist Visa Exemption Scheme for a maximum of 30 days.
So if you are on a 10 day Thailand itinerary you do not need to do anything in advance and will simply have your passport stamped on arrival (please note that the rules could change anytime so please check with the Thai embassy for the latest situation).
Travel Insurance for Thailand
Travel insurance really is an essential purchase before travelling to Thailand (and might be made compulsory soon). I am a member of several Facebook groups for Thailand and hardly a month goes by without someone posting a link to a Go Fund Me relying on the kindness of strangers to cover their medical bills.
We all hope for the best, and problems are rare given the vast number of tourists that have trouble-free visits to Thailand, but sometimes things don't go to plan and it is really worth having the reassurance that a decent travel insurance policy offers.
A good travel insurance policy will cover you for things like lost or stolen baggage and travel delays. But by far the most important thing and the main reason we take out insurance is to cover any unforeseen medical expenses or emergency evacuation. Hopefully, you won't ever need to make a claim and if that is the case you should be grateful.
We have needed to use our insurance for medical treatment and mountain rescue on a snowboarding trip and also when we were unable to fly when our eldest came down with chicken pox. You never know what might happen so it is best to be prepared.
If you need travel insurance, check out World Nomads which offer great cover for low prices. We like them for a few reasons:
They are backed by specialist insurers and global assistance partners
You can Buy Online, even if you've already left home
You can buy more cover and claim online while travelling
The cover includes a range of adventure sports and activities
They give a little back and support a community development project
10 Day trip to Thailand Costs
Thailand used to be a super cheap country to visit. These days the influx of tourists has definitely led to an increase in prices but it remains an affordable place to visit.
Whilst it may not be dirt cheap any longer I feel that it is a good value destination and you can get quite a lot for your money and stay in some really lovely hotels for very reasonable prices.
Food costs vary depending on whether you are in a tourist place or eating at a local street food vendor but, either way, you will get good value for money and will enjoy almost universally excellent food.
---
Thailand Itinerary 10 Days

– Final Thoughts

We hope that you have enjoyed reading our 10 day Thailand itinerary and that it has helped you to plan, prepare, and book your trip to Thailand.

We think that this is a great itinerary for a first visit to Thailand and it takes in many of the most famous and most beautiful sights in a great 10 day Thailand trip.

If you have any questions about this itinerary or any potential tweaks, please ask in the comments below. If you have more time in South East Asia, check out our Vietnam itinerary.