Chiang Mai is considered to be the capital of Northern Thailand and this temple city is a highlight of many Thailand travel itineraries. The city has a large and growing population of digital nomads and expats who are attracted to the town by the pleasant climate, attractive architecture and great standard of living.
The town also makes for a great destination for people on vacation or travelling through Thailand and it is a great family travel destination.
There are plenty of things to do in Chiang Mai with kids and this guide to Chiang Mai with children will help you to make the best use of your time in the city.
Where to Stay in Chiang Mai with Kids
We absolutely loved our stay at Lanna Dusita Riverside Boutique Resort, it is a bit out of the old city, which we think is a big advantage (they run a free minibus into town, about 80 bhat for the journey back using Grab).
The whole place is really nicely designed with lovely rooms, great breakfast and really friendly staff.
Click here to check availability
Tamarind Village
A more central option is Tamarind Village, a great place to stay with beautiful grounds, a lovely swimming pool and a spa. It is a handy location in the old town but the tranquil setting make a perfect place to get away from the hustle and bustle of the city.
Click here to check availability
---
Planning a trip to Thailand?

and
---
The Best
Things to do in Chiang Mai with Kids
1. Visit the Amazing
Temples

in Chiang Mai

You can't come to Chiang Mai without visiting some temples! They are all over the place, on any walk around town you will surely pass a few so be sure to pop in and enjoy the stunning architecture and peaceful atmosphere. Whilst many are quite touristy, others are not so often visited and all are visited by devout locals and you are likely to encounter friendly monks worshipping.

With kids in tow, you are unlikely to want to visit them all (there are a lot!) but our favourite was Wat Chedi Luang
The Temple of the Big Stupa, Wat Chedi Luang is an ancient temple right in the centre of Chiang Mai. It is in a ruined state which we think gives it an atmosphere of its own and is reminiscent of the stupas you may have seen at Ayutthaya or Sukhothai.
The temple used to be home to the Emerald Buddha which is the holiest religious object in Thailand. The temple was damaged by an earthquake in 1545 and was captured by the Burmese 5 years later and left to fall into ruin.
It remains an impressive structure and there are many ornate and notable temples around the complex which are well worth visiting. It is an active place of worship and you can have a chat with a monk if you fancy it!
A great way to explore the temple and Chiang Mai is on a biking tour
or if you prefer to save your energy, you can opt for a tuk tuk tour
.
2.
Wat Phra That Doi Suthep
The Doi Suthep temple is one of the most famous attractions in all of Chiang Mai and the 14th-century structure is considered to be one of the most beautiful temples in Thailand.  
Adding to the appeal is the fact that the temple is up a mountain and has a fabulous view over the city and surrounding areas (as long as you avoid the burning season).
It is situated about 12km out of town so you will need some form of transport to get out there. Once you arrive you can take on the 306 steps of the Naga staircase.
If you don't fancy the stairs there is now a cable tram if you prefer, not so atmospheric but it can be fun for kids and takes the strain off if you are carrying them.
>>> This great tour combines a village tour with a visit to Doi Suthep
If you would like to see more temples while you are out here we recommend stopping off at Wat Umong, the tunnel temple,  which is at the foot of Doi Suthep. Here you will find an unusual temple set in tranquil, forested grounds with a lake that is home to catfish and turtles.
The highlights though is the series of mysterious underground passageways that give this temple a sense of adventure that is sure to enthral your children.
You can arrange this yourself or on this easy and good value tour
3.
Chiang Mai Zoo
At the foot of Doi Suthep you will also find Chiang Mai Zoo. A large and sprawling zoo with a good range of animals. Star attractions are the two giant pandas which cost extra to visit.
There is a shuttle bus that will help you to explore the grounds. The zoo is a bit tired and getting somewhat rundown but kids will enjoy seeing the animals and can even feed the elephants.
4.
The Sticky Falls – The Bua Thong Waterfall
The Bua Thong Waterfalls are more commonly known as the Sticky falls due to the 'sticky' nature of the rocks which make them really grippy and easy to climb. It is definitely one of the most fun things to do with children in Chiang Mai.
You will find the Sticky Waterfall about an hour's drive from the town at the Rainbow Spring Forest Park. The stickiness is the result of the water flowing over porous limestone rocks leaving behind a residue that gives the rocks an unusual level of traction.
Kids (and big kids) can live out their Spiderman fantasies as they crawl all over the rocks with an almost magical level of grip (don't push it too far!). It is great for kids and even older toddlers will be able to climb here.
They will also enjoy being able to play and splash in the water at the base of the falls, whilst the whole setting is lovely with plenty of birds and butterflies flying around. 
The easiest way to get here is to arrange a tour for your family
>>> Click here to book a tour to the Sticky Falls 
5.
Elephant Poo Poo Paper Park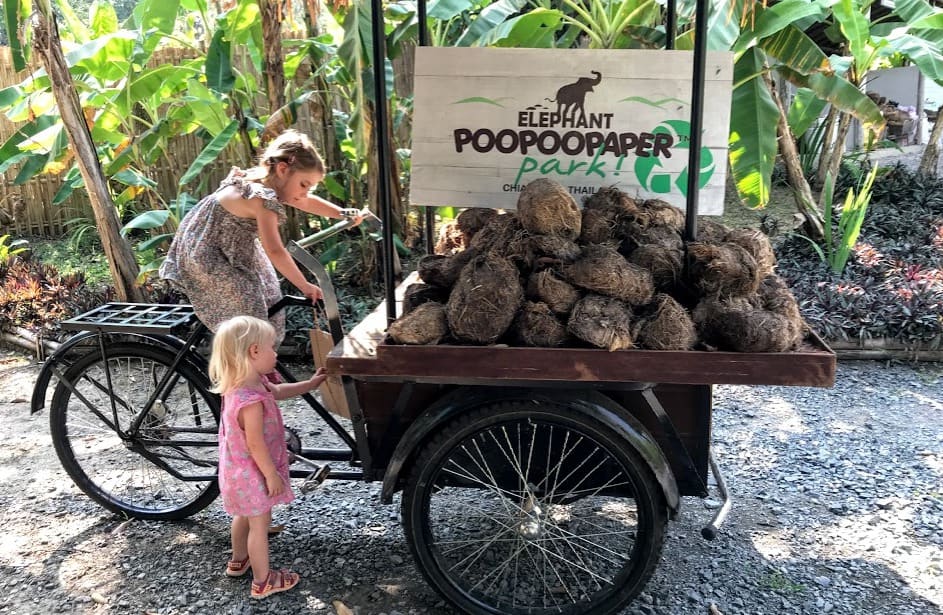 This was possibly our daughter's favourite thing in the whole of our 2 month trip to South East Asia (aged 4.5). This park allows you to learn about making paper out of elephant poo and gives you the opportunity to get involved in making your own sheets of paper.
The whole park has been beautifully designed and thought through. The guides that show you around are great and the whole place has top-notch eco-credentials.
Once you have learnt about papermaking and had a go at making some, you will have the chance to decorate some paper gifts like bookmarks, diaries etc. It is the perfect place to come if your kids enjoy doing something crafty and definitely one of the top family activities in Chiang Mai.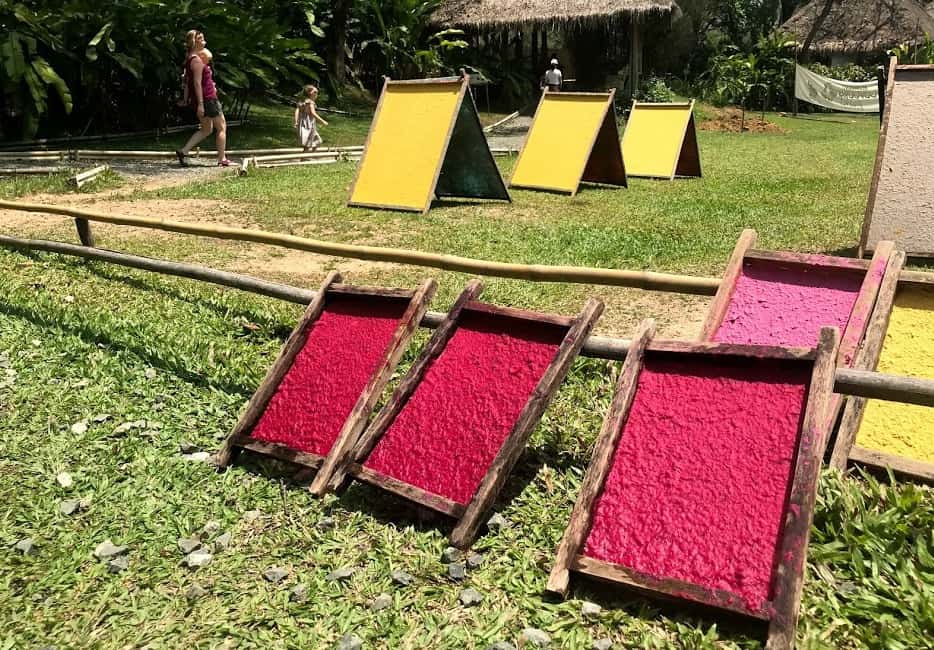 Our daughter particularly enjoyed it because she had often watched this video made by one of her favourite CBeebies presenters.
6.
Warorot Market
Right beside the Ping River, you will find Warorot Market which is the main day market in the town. This is primarily a market for locals and you will find everything from fruit and vegetables, to meat, clothing and souvenirs.
It makes for an interesting place to wander around and it is a good place to pick up a few souvenirs with prices generally lower than the more tourist dominated night market. In the nearby streets, you will find handicrafts made by local hill tribes.
7.
Doi Inthanon National Park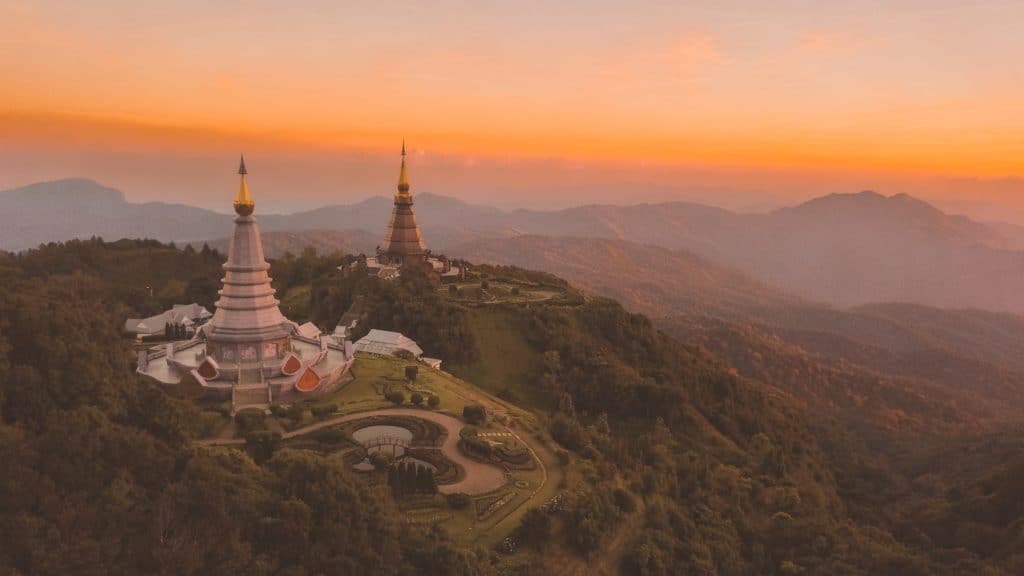 Doi Inthanon National Park is home to the highest mountain in Thailand, at 2,565 metres (8,415 feet) above sea level. It is a huge park home to more bird species than anywhere else in Thailand. We think that it makes for one of the most interesting day trips from Chiang Mai with kids.
At the top of Doi Inthanon, you will find two beautiful temples that were built to commemorate the fifth cycle birthdays of King Bhumibol Adulyadej and Queen Sirikit. They sit on opposite peaks, facing each other and share the same design.
The temples are surrounded by picturesque gardens and views that are some of the best in the whole of Thailand.
It is easy to arrange a day trip to the national park from Chiang Mai either by driving yourself, hiring a car and driver, or taking a tour. Tours will generally follow a similar itinerary of visiting the peak, two waterfalls the twin stupas and a Karen hill tribe village.
Buy a reduced price tour to Doi Inthanon here
If you have got a bit more time and energy, the national park is home to some of the best trekking in Thailand.
Doi Inthanon is one place where you might actually need that jumper you have been carting around all holiday with temperatures genuinely feeling 'cool'.
If you or your child are prone to travel sickness be aware that the road here is really twisty. We have wrist bands for our toddler and they have worked well for her.
8.
Visit Elephant Nature Park
Many tourists are keen to see elephants in Thailand and take the opportunity to get close to them, feeding, bathing and even riding these majestic creatures. Not all of these places are as ethical as they could be and choosing where to see elephants is a bit of a minefield.
One place that consistently wins praise for the good treatment of the elephants along with a great visitor experience is Elephant Nature Park, an ethical rehabilitation centre. Here you can feed and bathe the elephants but not ride them (as it hurts their backs, ethical elephant parks do not encourage elephant riding)
Buy a reduced price tour to Doi Inthanon here
9 .
Chiang Mai Night Safari
At the Chiang Mai Night Safari, you will find two separate sections. In the Savanna night safari, you will travel around in an open top tram viewing the animals as a guide points out the various animals with their spotlight. You will see animals like White Rhinos, Giraffes and Zebras and you will get a really clos up view of these herbivores
In the Predator Prowl zone, you get the chance to see carnivores like tigers, lions, African hunting dogs, wolves and crocodiles.
Each night there are a variety of shows that give you the chance to get close to some of the animals or watch dancing performances. There is also a spectacular music and laser show projected over a lake to a huge fountain that is well worth a watch.
The entrance fee is 800 Bhat which we think is pretty expensive for what you get.
Parents with toddlers or young children might prefer to visit in the daytime. You get the chance to enjoy the walking zone which has loads of animals on view and can use the great playground (described above), all for just 100 baht per adult and 50 for children over 1 metre tall.
Best of all you don't have to try and keep them awake late and suffer the inevitable tiredness and tears after too much evening fun.
To get to the Night Safari you can catch the free shuttle bus from outside the tourist office in the night bazaar or find your own way there in a tuk-tuk, taxi or Grab.
>>> The cheapest way to book tickets is to buy them in advance online
10.
San Kamphaeng Hot Spring
This hot spring is in a lovely setting surrounded by woodland and mountains. You get the chance to take a dip in the mineral baths and enjoy the benefits that the high sulphur content of the water with give you.
You can also 'relax' with a Thai massage. There is plenty to do here and kids will be well entertained here thanks to the excellent playground. It is a nice shady area with tables around and makes a popular place for picnics
Tourist prices: Adult 100 baht. Child 50 baht
11.
Catmosphere – Cat Café
If your kids are missing their pets you may like to take them along to the cat café. Here you can enjoy a drink with the unusual bonus of being able to stroke one of the 15 cats that call this café home. It may seem a bit of an odd mix but these kinds of cafés have become really popular all over South East Asia, China and Japan and it is now an unusual activity for kids in Chiang Mai.
12.
Siam Insect Zoo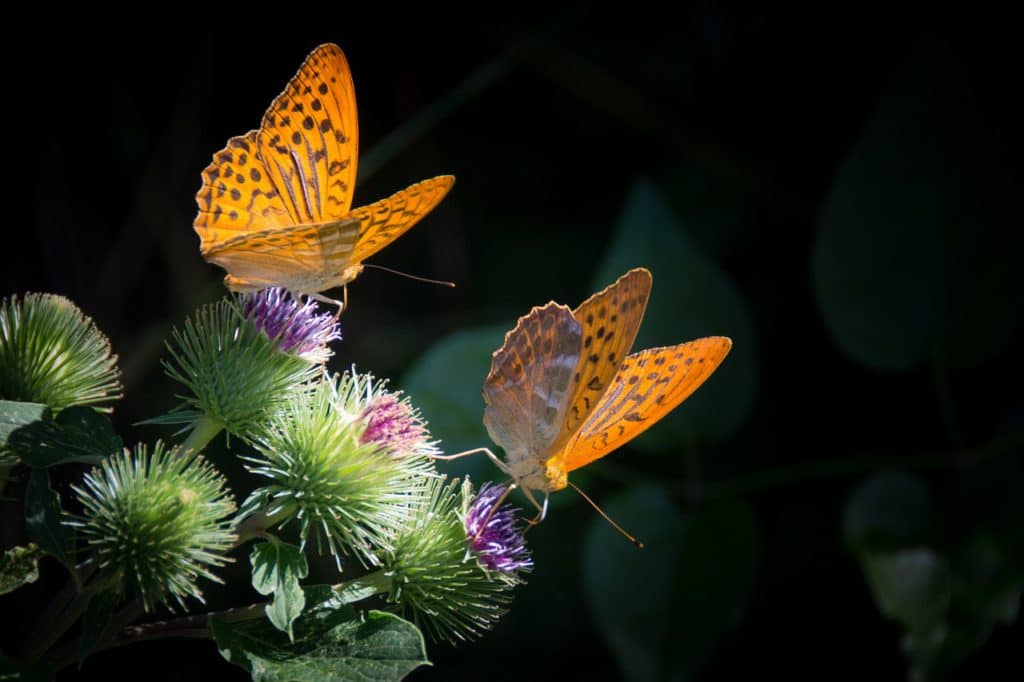 Get up close and personal with some of South East Asia's amazing insects at this great Chiang Mai Attraction for kids. This zoo offers a fascinating glimpse into the lives of these sometimes elusive creatures. You can see a wide variety of creatures like butterflies, moths, giant beetles, stick insects and scorpions.
The small butterfly house is the highlight as you can dig for beetle larvae and watch and wait for a cocoon to hatch. The Siam insect zoo makes for a fun and educational thing to do in Chiang Mai with children.
13.
Thai Cookery Class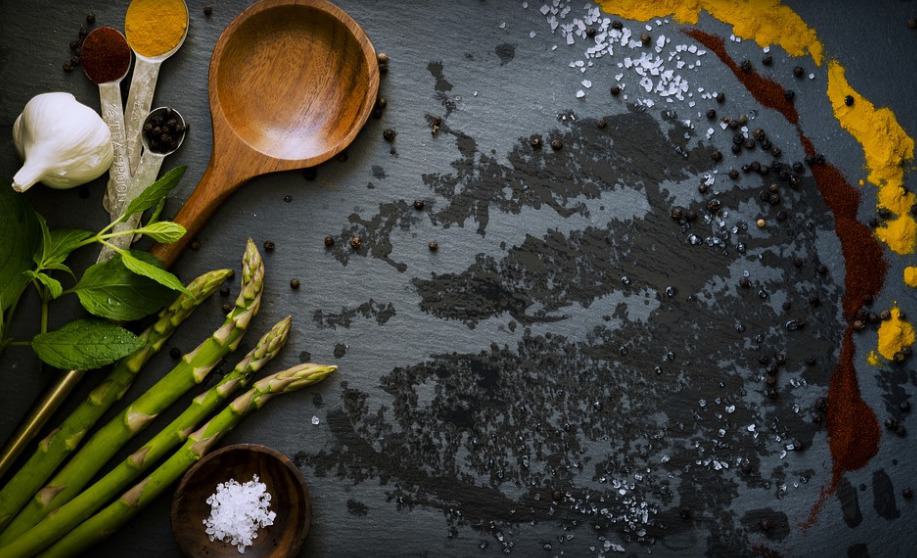 If you have spent any time in Thailand you will know just how tasty the food is so why not learn how to make your own Thai Green Curry or Pad Thai or Tom Sum? This is a great family activity if you have older kids that have an interest in cooking (or if they don't maybe this will spark an interest?).
This cookery class includes a visit to the market to purchase fresh ingredients before the cooking class gives you the chance to learn the skills and techniques involved to make your own delicious Thai meal.
14.
The Hidden Village
The Hidden Village is a great option if you are travelling in Chiang Mai with toddlers. Here you get the chance to play in a prehistoric world filled with nearly life-sized dinosaurs. As well as the dinosaurs there are various other things to keep your little ones entertained, there is a small petting zoo, pony rides, bouncy castle, soft play and the best playground in Chiang Mai.
There is easily enough to keep you busy for an afternoon or longer and you can get food at the restaurant on site if you wish.
Adults 200 baht. Children 100 baht. Some of the activities like the bouncy castle and soft play are an additional charge.
15.
Mae Ping River Cruise
A nice relaxing activity for kids in Chiang Mai is to take a boat trip along the Mae Ping River. This is a great way to spend the afternoon as you watch the scenery change along the river as you float past, hotels, wats, traditional teak houses and rural scenery.
Boat trips generally sail for about ¾ of an hour before stopping off at a local farm for lunch. Here you will have the chance to learn about rice cultivation and enjoy a stroll around the grounds before your boat heads back into town.
An evening alternative is to take one of the floating restaurant boats and enjoy a candlelit dinner, but this is probably more suited to those without kids.
Chiang Mai with a Baby or Toddler
We think that Thailand is one of the best places to visit with a baby or toddler (or both) and Chiang Mai features on many Thailand itineraries.
We don't think that it is as good here for babies and toddlers as it is on the beaches and islands (which are basically perfect), but it does offer something different with the chance to explore temples and see a bit more of the true culture of modern Thailand.
If like us, you want to mix it up a bit on your travels and get away from the beach, then Chiang Mai is an obvious and good choice of destination, there is plenty here to keep you busy and you will find good quality and good value accommodation.
Most of the activities in this list are suitable to do with babies, toddlers and young children.  
Playgrounds in Chiang Mai
When we are travelling it is always good to hunt down a playground and park where the kids can enjoy a bit of play time and shade under the trees.
This is particularly the case when visiting cities as they might be cooped up in their baby carrier or travel stroller and keen to stretch their legs.
Here are some of the best free outdoor playgrounds in Chiang Mai (if it is too hot there are plenty of indoor playgrounds and soft play centres where they can escape the heat of the sun before they run around making themselves hot again!).
Nong Buak Hard Park Playground: Located in the south-west corner of the moat, this great little playground is right in the heart of Chiang Mai.
There is a great modern playground here with loads of slides and things to climb, there is something here to keep all ages happy.
The whole playground is set in a sand pit making for a fun and safe place to play (and re-live those days on the beach). There are trees here for shade, vendors with all the necessary supplies, and some toilets too.
Jubilee Park Playground: Just across the moat from Nong Buak Hard Park is another great little playground in a shaded spot by the river. There are quite a few things here, like swings, monkey bars, a train and an area for little kids. There are no shops or vendors here but there are some toilets.
Mahidol Road Playground: This is probably the best suited to young children with smaller structures and lots of space to run around. There is not so much to entertain older kids and there is no toilet here.
Rama IX Lanna Park Playground: This is the largest park in Chiang Mai and has a great kids play area suitable for all ages. They have baby swings, slides, a see-saw and plenty of things to climb. There are no vendors here so bring your own supplies with you. It gets busy here in the evening and on weekends.
There is also a fantastic playground at the Chiang Mai Night Safari. There is an entrance fee for this of 100 baht per adult and 50 for children over 1 metre tall. Smaller kids will get in for free and be able to enjoy climbing, swinging and clambering on ropes.
What makes this worth the money though is that you also get entrance to the Night Safari Walking Zone where children can go on a 1-kilometre walking trail around the lake, you can see a wide range of animals including white tigers, and jaguars.
---
Travelling with young kids?
---
When to go to Chiang Mai
Chiang Mai Climate
Climate-wise the best time to visit Chiang Mai is between October and early February. At this time you should expect warm dry weather, but there may be times that you need to reach for your jumper in January and February (this is actually a bit of a treat in Thailand!)
The rainy season runs from about June until October, but you shouldn't totally discount this period for your visit. The rain falls mainly in short heavy downpours and you should still be able to enjoy your time in Chiang Mai with children.
When not to go to Chiang Mai – Burning Season
The burning season is when the local farmers scorch their fields creating a blanket of smoke over the city. The exact timing of the burning season varies every year but generally runs from mid-February to April or May.
We had heard about the burning season in Chiang Mai but underestimated just how bad it was and had to change our plans as a result. For much of February and March 2019, the air quality in Chiang Mai was rated as the worst in the world according to the air quality index.
Many digital nomads and expats leave the city for this period whilst those that stay rely on air purifiers in their homes and face masks when they venture out.
Due to the poor air quality, we decided to cut down our time in the north from a few weeks to a few days. The problem isn't restricted to the city and is actually even worse in the rural mountain areas where the farmers are burning their crops. The problem isn't restricted to Thailand and affects neighbouring parts of Myanmar and Laos as well.
As an asthmatic with young kids, it wasn't worth the risk of staying there any longer knowing that the air would be damaging our lungs.
Along with the health hazards, the smog hides the views that you have seen on postcards meaning that several places in the north aren't really worth visiting.
So, all in all, avoid this time if at all possible when planning your trip to Thailand with kids.
How to get to Chiang Mai
Chiang Mai is an easy place to get to, there an international airport and bus and rail connections to the rest of Thailand.
It is worth considering Chiang Mai as your arrival or departure airport when booking flights from your home country. We found great flights with Qatar that allowed us to arrive in Phuket and leave from Chiang Mai. Thereby avoiding going back and forth to Bangkok.
We find the best way to find cheap flights is to use Skyscanner.
Many people arrive in Chiang Mai from Bangkok on the overnight sleeper train. This is a great experience and actually quite comfortable if you get a sleeper cabin. Be sure to book in advance though. Alternatively, you can catch a low-cost flight from the capital or take one of the many buses that ply the route to the north.
Chiang Mai With Kids
We hope that you have enjoyed reading our guide to Chiang Mai with children. There is plenty here to keep you and your family entertained for several days and I hope that you are no longer wondering what to do in Chaing Mai with kids, you are split for choice!
Many people leave Thailand with Chiang Mai high on their list of favourite places. The relaxed atmosphere is sure to be a winner and the range of things to do in Chiang Mai with family includes something for everyone. Enjoy your trip!
Be sure to check out our Chiang Mai itinerary for some more great ideas on how to spend your time here.