Sardinia is an absolutely stunning Mediterranean island. It has it all, from mountains to caves and cities to ancient ruins. But the true star of the show is the coastline.
The varied coast is famous for its stunning beaches, rocky headlands and tall cliffs.
One of the most beautiful areas of coastline is La Maddalena, just off the north of the main island, and the best way to explore this incredible archipelago is to take a La Maddalena boat trip.
What is Special About La Maddalena Archipelago?
The La Maddalena archipelago sits in the Strait of Bonifacio between Sardinia and Corsica and is just 20 minutes by ferry from Palau.
This stunning group consists of seven large islands and 55 tiny "isolotti" and has some of the most spectacular beaches in Italy, and some of the cleanest and clearest water you will find anywhere.
The translucent seas of the La Maddalena archipelago are often compared to the Caribbean and they are teeming with marine life. The islands here are more rugged than you find in the Caribbean, but otherwise, the comparison is well justified.
Although the islands are very close to the Sardinia mainland, the local residents, who are known as 'Maddalenini' have always considered themselves to be a race apart from Sardinian 'mainlanders', in much the same way as Sardinians themselves feel culturally distinct from the rest of Italy.
Each of the inhabited islands has a distinctive feel to it. The majority of the population live on La Maddalena itself and the town of La Maddalena is a surprisingly large, lively and sophisticated town with plenty of bars, shops and restaurants.
It makes for a good base for your visit and you can find a great place to stay.
What Do You See on a La Maddalena Boat Trip?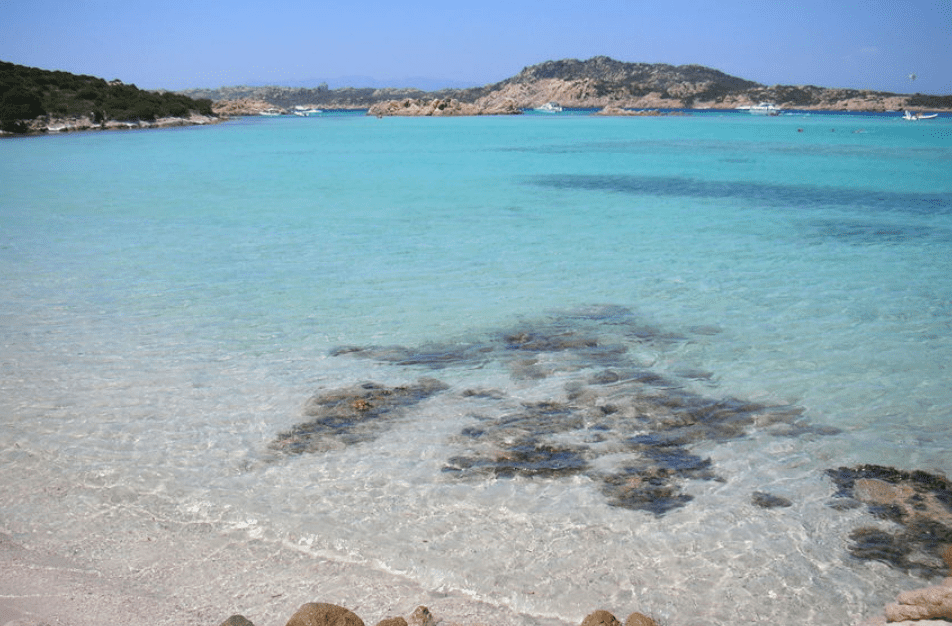 Whether you stay on the islands or base yourself on the mainland, the best way to explore is on one of the many La Maddalena boat trips that are available. There is a tour to suit everyone and every budget. For a group tour, you are looking at around 50 euros per person. La Maddalena private boat tours will give you a truly luxurious experience and cost around 800 euros, which is pretty good value if there are a few of you taking the trip together (private boats take up to 12 passengers). One of our favourite ways to see the islands is on a La Maddalena catamaran tour which allows you to see all the sights at a more relaxing pace and without the whirr of the engine.
You can take these boat tours to La Maddalena archipelago from Palau or from the harbour in La Maddalena.
The full day boat tours depart every morning and last for around 7 hours. You will be served lunch on board the boat and drinks are available at the bar. The crews are friendly and can speak decent English and it is surely one of the best boat trips from Palau Sardinia.
On the Maddalena archipelago boat tour, you can expect a typical itinerary to call in at several of the most beautiful islands in the Maddalena National Park, including Spargi, Budelli, Santa Maria and La Maddalena.
Spargi – La Maddalena boat tours call in at Spargi where you will find pristine beaches such as Cala Soraya that are backed by fragrant mastic trees. Your boat will have its first stop here for a while so that you can get out and have a sunbathe on the sandy beaches, swim in the crystal clear sea, or explore the island on foot.
Budelli – Budelli is a tamer and greener island that is home to the famous pink beach of Spiaggia Rosa and it is sure to be a highlight of boat trips to La Maddalena. It is the most famous beach in Italy having featured in the film Il Deserto Rosso (Red Desert). The name derives from the pink colour of the sand, which is caused by a microorganism that lives on seaweed.
Sadly, after years of tourists taking the pinkest sand home as a souvenir, the beach is now a much paler, whiter colour than it used to be. It is still stunning though and your boat trip will swing by here so you can take a look at the pink sand for yourself. Just don't take any home with you!
Santa Maria – At Santa Maria you can again get off the boat with your things to sunbathe, have a swim in the sea or go on a lovely walk to the old lighthouse on the island. There are beautiful beaches and also some natural pools where you can have a swim.
La Maddalena – When you stop on the island that gives the archipelago its name, you can enjoy a walk and do some shopping in the charming La Maddalena city centre. You'll have time to take a stroll to discover the port of Cala Gavetta and its many fishing boats and to admire the picturesque church of Santa Maria Maddalena, Patron Saint of the Island
All in all, this day boat tour around La Maddalena takes you to some of the most beautiful little islands that you are ever likely to see. Chances are high that it will be one of the highlights of your time in Sardinia.
3 Great Reasons to Take a La Maddalena Boat Trip
The Islands are Stunning! (this is really the only reason you need!)
You get to swim in perfect azure sea
The trip is amazing value for money.
Final Thoughts on La Maddalena Boat Trip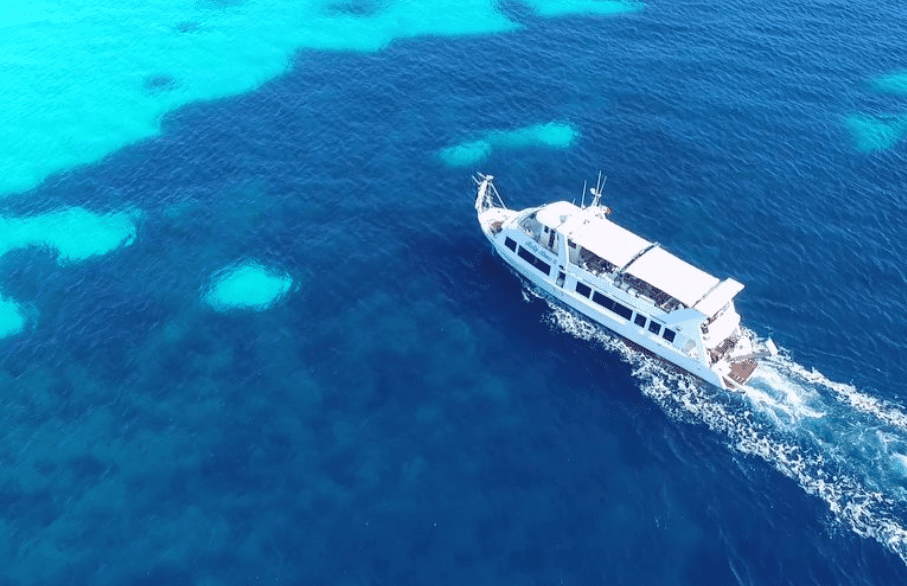 We hope that this post has given you a good idea of what to expect on a boat trip around the La Maddalena islands. We think it is one of the best places in Sardinia and gives you the chance to see some truly beautiful landscapes. Boat trips are always fun and give you a different point of view compared to other forms of transport, we think that they always feel a bit more special and more exciting than other day tours.
If you like the sound of this La Maddalena boat trip, you can book it for your dates by clicking below:
Please let us know how you get on on your La Maddalena archipelago day trip and whether you enjoyed your boat tour of La Maddalena!
Spending some time in Sardinia? Check out these posts: