Situated on the northwest coast, Alghero is one of the most charming towns in Sardinia and makes an excellent base for a holiday.
It is a fortress city on the sea with great bastion walls, narrow cobblestone streets, charming piazzas, opulent churches, and an array of stunning shops with coral jewellery.
In this guide, we will show you the best things to do in Alghero. Whether you are looking for an active or relaxing break, you are sure to enjoy your time in the wonderful area of Sardinia.
We really enjoyed our stay in Alghero, it has that easy feel to it with cafes and restaurants spilling out into the piazzas, a lovely waterfront and plenty of old world charm thanks to the characteristic buildings and the impressive walls that enclose the 'centro storico'.
---
Planning a trip to Sardinia?
Check out our posts on the best places to go in Sardinia and Sardinia in September
our tips for renting a car in Italy
and our favourite guidebook
---
8 Great Things to do in Alghero
Walk the Ramparts
This almost goes without saying, but whilst in the town, you must make sure that you walk along the top of the great sea defences that protect Alghero old town. This will provide some fantastic views both out to sea and back towards the red-tiled roofs, bell towers and domes of Alghero itself.
The whole area has a glorious atmosphere and you will pass cafes, restaurants, and gelaterias. Along the way, you will also find some interesting features like cannons and even a massive trebuchet that will be sure to intrigue kids (this former weapon of war now seems to have found a new lease of life as a climbing frame).
Another fabulous place to sit and watch the world go by is just outside the massive wall of the historic centre, by the harbour, where a wide promenade attracts visitors and locals alike.
Why not grab a bench and sit down with a panini or takeaway pizza (all pizzerias in Italy will happily box up a delicious pizza for you to take out – a cheap and always delicious meal).
Nearby the Piazza Civica, the old square, is flanked by boutiques and restaurants and ranks as one of the must see Alghero attractions. The site is notable as the location where the Holy Roman Emperor Charles V delivered a speech prior to embarking on a voyage to fight the Turks in Africa.
Hit the Beaches
I am sure that you will want to hit the beach when you travel to Alghero. You are spoiled for choice with so many nice beaches to visit. Some of the best Alghero beaches include:
Mugoni Beach – One of the best beaches in Sardinia you should definitely make the effort to get to this beach about 20 minutes' drive north of the city.  It is a glorious sweep of white sands backed by pine forests, and the views out to Capo Caccia are reminiscent of those found in Thailand. A fairly wide sandy beach with shallow sea makes this another great option for families. There are serviced areas and free area and the beach can be reached by car or bus.
Lido Novelli and Lido San Giovanni – Right in the centre of the city these popular beaches are the kind of wall to wall umbrella covered beaches that we aren't great fans of, and it is probably not the sort of beach that you go to Sardinia for. It is handy though, being so close to the historic centre and there are many hotels in this area. The beach is wide and sandy, and the seas shallow so it is a good option for families, especially those that like the comforts of a serviced beach area.
Lazzaretto Beach – Featuring a picturesque defensive tower perched upon a rocky outcrop, Lazzaretto beach is known for its particularly clear water. Near to the tower, you will find numerous coves that make for a good place to explore.
Take a Boat Ride to Grotti di Nettuno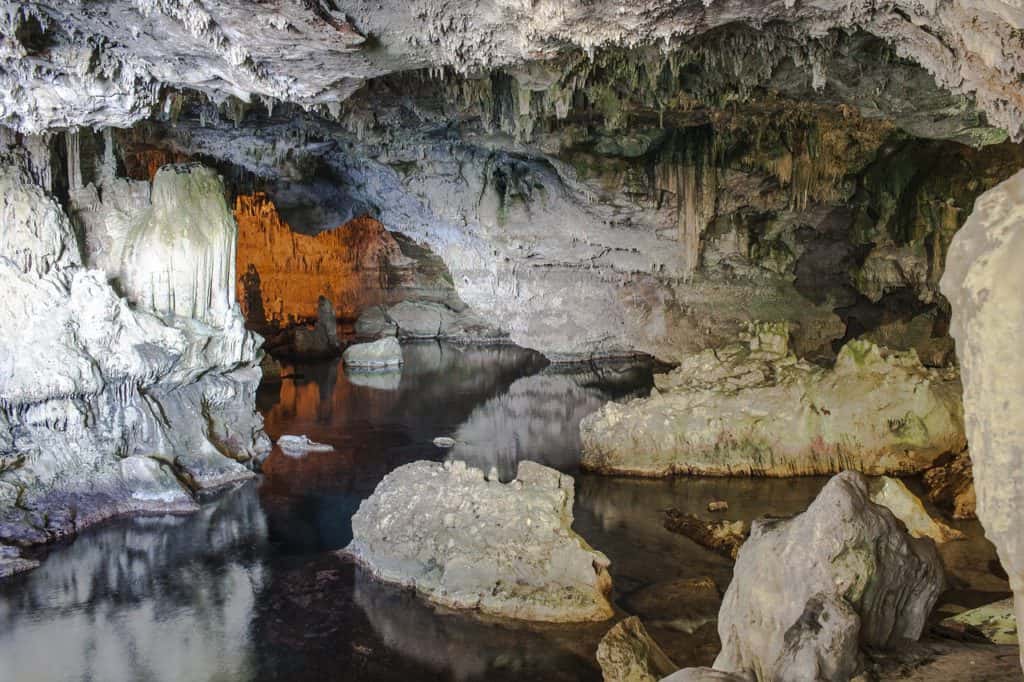 If you are still wondering is Alghero worth visiting then be sure to check out these amazing caves. The boat ride to Grotti di Nettuno is a 3 hour round trip tour that offers great views of the city, local vineyards, the bay of Porto Conte and the hills in the distance as you head out to the rocky promontory of Capo Caccia.
In the cave you will find the results of nature's work over millions of years, stalactites and stalagmites have grown to meet each other and blended into amazing formations, all lit up for your enjoyment. Underwater the limestone cliffs continue creating a vast underwater marine cave system which is surely an Alghero must see attraction.
Visit Bosa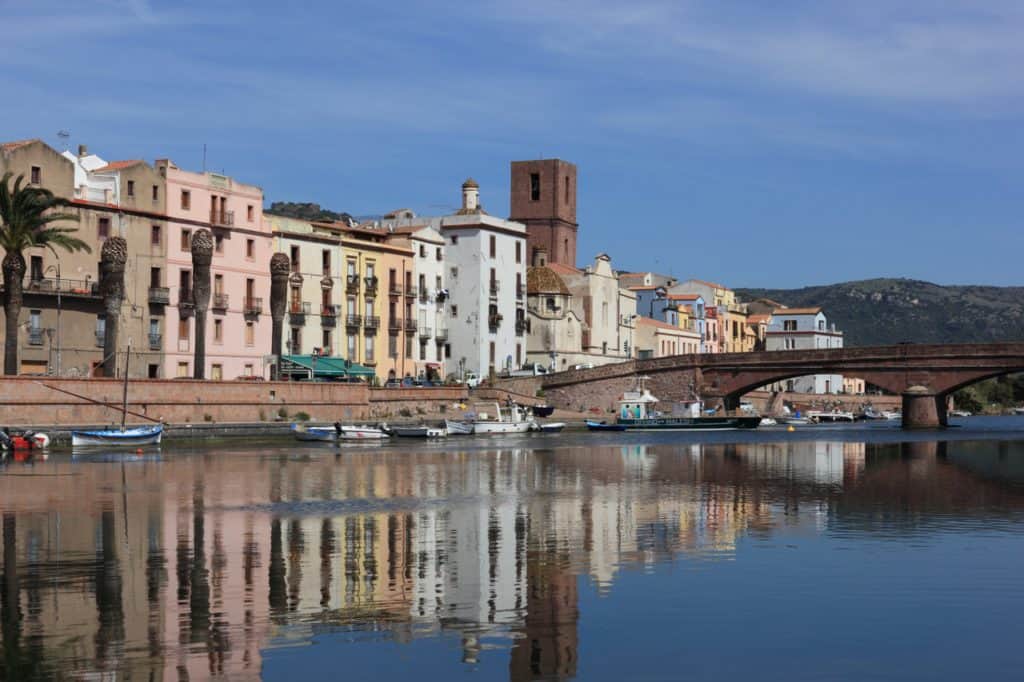 Bosa is a small medieval town, which has a distinctive and living historic centre full of characterful buildings, an interesting castle with fabulous views, and a gorgeous riverfront ideal for a casual stroll.
To get here take the coastal road south of Alghero past a beautiful, unspoilt and protected panorama of sparkling sea, lush vegetation, and rocky mountains. This road is popular with bird watchers and large birds of prey swoop overhead and nestle on the rocky crags.
Bosa is a compact town, easily explored on foot – please note it is a fairly steep climb up to the castle, and we got pretty hot on a sunny day there!
The town is well worth a visit and can be done as a day trip from Alghero, it also makes a pleasant place to stop over if you are touring the island.
Soak Up History at Nuraghe Palmavera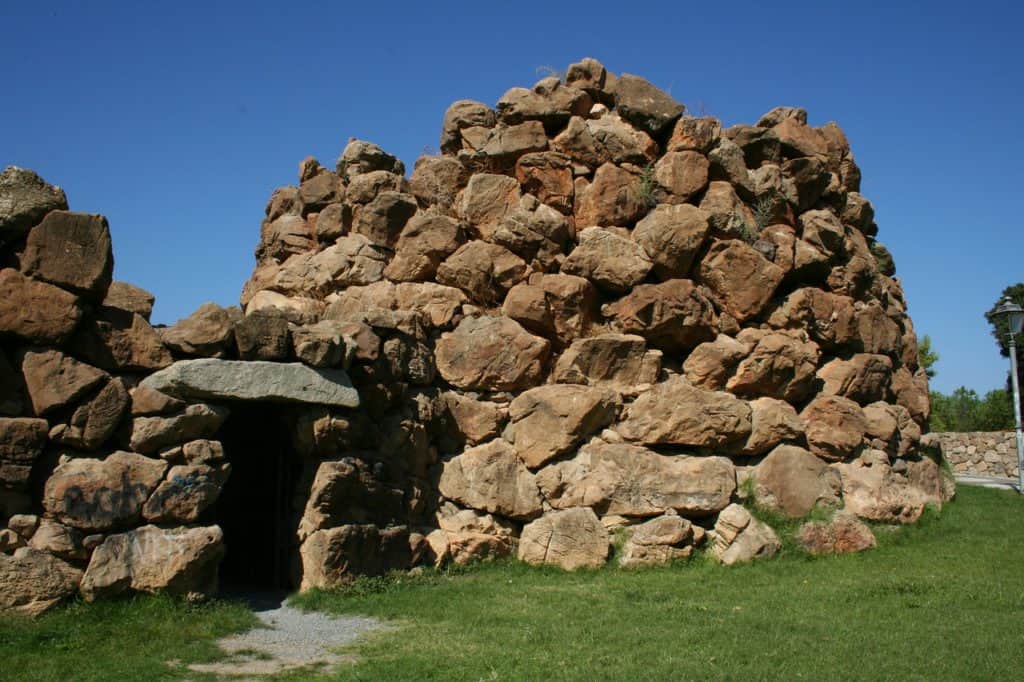 Nuraghe Palmavera is located in a bay that the Romans called the 'Harbour of the Nymphs'. Here you will find a village that is four thousand years old, shrouded in legend, and among the most important ruins left by the Nuragic civilisation.
Today you will find a well preserved and impressive Nuraghe centred on 2 round towers with many huts surrounding it. You can see the interior passages and chambers and often you will be able to observe archaeologists carrying out excavation and restoration work.
Children will love it here as they can roam around freely and go in and out of the buildings for a fun history lesson. Or you could forget the actual history and encourage them to look for secret doors in the ruins!
Just 8km from Alghero and with easy parking the site makes for a nice half day trip from Alghero. There are information boards around the site and an information centre with extremely friendly and helpful staff.
If you are keen to learn more about the Nuraghi civilization, you can book a tour guide over the phone (extra 3 euro per person). Entrance costs 5 euros making it one of the more affordable Alghero things to do.
Explore the Underwater Depths
From Alghero, you can take the opportunity to enjoy some of the best scuba diving in Europe. Using the services of local experts you can explore the wondrous hidden marine world of the bay.
There are over a dozen caves to explore at Capo Caccia and Punta Giglio while wrecks of Roman ships and galleons lie on the seabed. There is something for everyone no matter your level of experience: beginner dive trips, PADI certification training or advanced specialist cave diving instruction can all be easily arranged in the town. If you like diving this is undoubtedly one of the top activities in Alghero.
Visit Abandoned Argentiera
The eerily abandoned mining town of Argetiera (derived from the word 'argento' meaning silver) has its roots in Roman times and was once the largest Sardinian producer of this precious metal.
Since its closure in 1963, the town has been largely empty and has the feel of a ghost town. Being situated on one of the wildest sections of the Sardinian coast to give the location an extra dose of atmosphere making it one of the best outdoor activities in the area.
A few locals remain to cater for tourists and there are a couple of restaurants and bars open in summer. Combine your trip with a visit to the nearby beach which is a favourite spot for swimming.
The beach itself is a fairly grey shingle and doesn't match some of Sardinia's best, but the waters are crystal clear and great for swimming. Rocky areas at either end of the beach provide interesting snorkelling opportunities. All in all this is one of the best day trips from Alghero.
Try the Local Specialities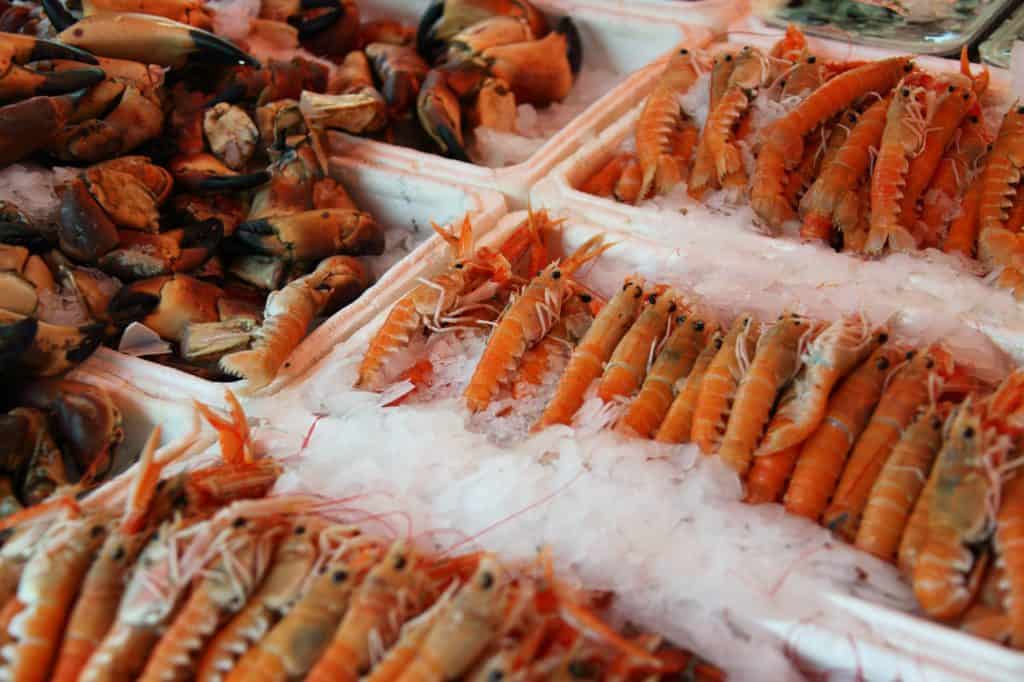 You are sure to need to take a break form all that Algheros sightseeing, and luckily the town has some delightful cafes and restaurants to spend time in.  While you are there, it is well worth trying out some of the dishes that the town is famous for. Alghero's fishing port provides seafood fresh from the sea on a daily basis. Be sure to try the local speciality of Catalan lobster, a kind of lobster salad with raw tomatoes and onion. Ricci (sea urchins) are also very popular in Alghero restaurants and there is even a festival held in their honour every February.
For a non-fishy dessert try 'seadas', a deep-fried pocket of pecorino cheese drizzled with honey and lemon peel.
Where to Stay in Alghero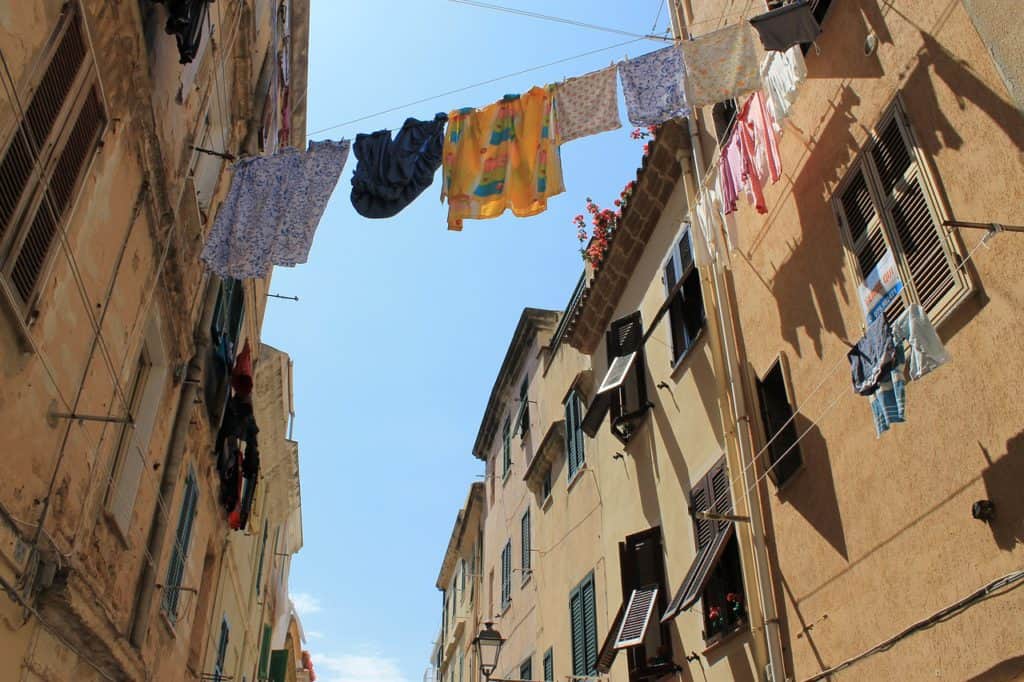 There are a great variety of options for accommodation in Alghero from boutique BnB's to large chain hotels you will be able to find a great place to suit you and your family.
If you are looking to book a room in Alghero? check out these great options available on Booking.com
Here are some of our favourite options:
Hotel Florida: A great place to stay, particularly for families, with 2 huge swimming pools and right by the beach. Just a short walk for the historic centre.
Panorama Guest House: Comfortable rooms right in the heart of the old town.  Fabulous views of the city and out to sea.
What to do in Alghero
We hope that you have enjoyed our roundup of things to do in Alghero, are no longer wondering "what is there to do in Alghero, Sardinia".
What we have covered is really just the tip of the iceberg and there are loads other great activities in Alghero that we haven't covered.
If you have a favourite fun thing to do in Alghero, please let us know in the comments below. If you haven't yet been we do think it is one of the best places in Europe to enjoy culture, beaches and great landscapes all from one easily accessible base.
If you prefer multi-location holidays, consider combining your time here with a visit to Cala Gonone, the gateway to outdoor adventures in the Supramonte.