One of the main things that we always hope for when travelling with babies and toddlers is that they stay safe and healthy the whole time.
The thought that they might get sick is probably our biggest worry, especially on long trips to South East Asia.  
But, sometimes the unexpected happens when you are away.
On a trip to Lanzarote  (and Tenerife)with our eldest daughter, she came down with chickenpox.
Fortunately, she was pretty lucky and only suffered from relatively mild chickenpox with just a few spots.
Whilst she was maybe not quite her usual self, she was still very bubbly and able to enjoy her holiday. We think that the excitement of being away helped to distract her from the illness.
Although the illness itself was not too worrying, it did throw up a few problems since we were unable to fly home on the date that we had planned.
Chickenpox is highly contagious and many airlines will not let you fly if you have chicken pox, or for 7 days after.
So we had to extend our holiday.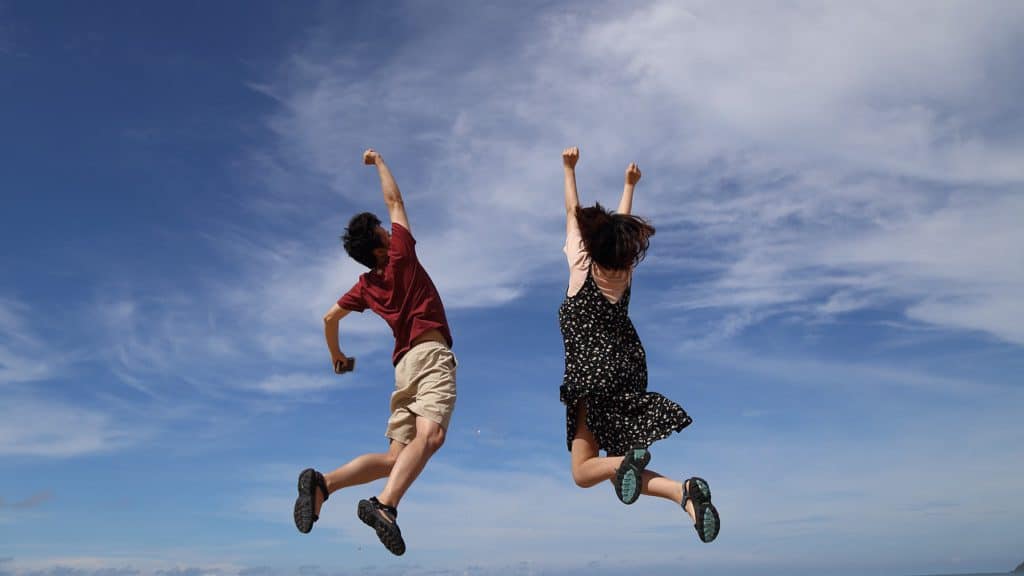 Obviously, we love to travel. And generally, we love to travel for long periods of time so we were actually quite pleased to get a few extra days away.
But there are a few practical issues to deal with, so we have pulled together this guide to what to do if your child gets chicken pox while on holiday.
Chickenpox on holiday: What should you do?
Your first priority will, of course, be to look after your little one and help them to cope with the illness as best they can. It seems quite variable how badly affected kids are, our toddler was hardly affected at all, but I know sometimes it can make children really poorly.
Chickenpox is infectious from 2 days before the spots appear until they have crusted over, usually 5 days after they first appeared.
It is easy to catch just from being in the same room as someone with chicken pox. If you haven't had it, or if you have another child that hasn't had it, it is likely that you will have been exposed to infection before you even knew that your child had it.
The following advice has been taken from the NHS:
Do
drink plenty of fluid (try ice lollies if your child isn't drinking) to avoid dehydration

take paracetamol to help with pain and discomfort

put socks on your child's hands at night to stop scratching

cut your child's nails

use cooling creams or gels from your pharmacy (e.g. Calamine Lotion)

speak to your pharmacist about using antihistamine medicine to help the itching

bathe in cool water and pat the skin dry (don't rub)

dress in loose clothes

check with your airline – many airlines won't allow you to fly with chickenpox
Don't
do not use ibuprofen unless advised to do so by your doctor, as it may cause serious skin infections

do not give aspirin to children under 16

do not be around pregnant women, newborn babies and people with a weakened immune system, as it can be dangerous for them
And we can add one more don't of our own.
Calamine lotion can help soothe the itching. We have to make a confession here. We didn't look this up and thought that we needed camomile lotion (!!!).
My Spanish isn't the best but I knew the word for camomile so headed off into a few pharmacies and shops asking for some "locion manzanilla". I was met with some baffled looks and (unsurprisingly) I left empty handed.
Eventually, we figured out what we needed and were able to get some, along with some liquid paracetamol. So our bonus tip: is don't ask for camomile lotion. In any language!
Flying with Chickenpox
Once you have done all you can to care for your little one it is time to think about the practicalities of having chicken pox whilst on holiday. How long is it until you are due to fly home?
Different airlines have different policies on this so it is worth giving them a ring or checking their website for the latest policy. But in general, they all want you to wait several days after the last spots have appeared so if you are just away for a week it is likely that you will need to re-arrange your flights.
Here is the stance of a few of the major airlines:
British Airways
Passengers can only travel on BA six days after the last spots have appeared, and only if they have crusted over and the passenger does not have a fever. A letter from a doctor is also required confirming the passenger is no longer contagious.
EasyJet
Sufferers must wait seven days after the last spot appears before they can travel with Easyjet.
Etihad
You can't fly if active lesions are present. Passengers can fly six days after last blister/spot appears with all remaining spots crusted and dried.
Qantas
If the passenger has active lesions, they will be denied boarding until they are all dried and crusted. Qantas also advises bringing a doctor's letter specifying that the passenger is no longer contagious.
Ryanair
Passengers will only be allowed to travel seven days after the appearance of the last new spot.
Thomas Cook
Passengers are free to travel on Thomas Cook seven days after the appearance of the rash.
Virgin Atlantic
Passengers are fine to fly if it has been seven days since the last new spots, the existing crop is crusted over and they don't have a fever.
---
Travelling with young children?
Check out our tips for flying with a baby or flying with a toddler
and have a look at our favourite baby and toddler travel items
---
Changing Our Flights
Sorting out our flights home was actually the easiest thing of all for us to re-arrange.
We contacted Ryanair let them know our situation and they rescheduled our flights for a few days later.
This was all for free and no hassle at all using live chat on their website. Nice one Ryanair!
Other airlines may not be so accommodating so you might have to buy new ones and claim the cost back through your insurance. Be sure to check who they will cover, it might just be the sick child and 1 parent.
Chicken Pox Travel Insurance
Once you have established that you will have to overstay you should contact your insurance company and explain the situation. It is for these sort of situations that we always make sure that we have adequate travel insurance as these things do happen from time to time.
We generally get annual cover as it works out much cheaper if you go away more than once a year.
Sorting out insurance was pretty simple. They confirmed that we had a valid claim and asked us to keep hold of all receipts and then claim once we had got back to the UK.
They were only able to pay for the additional accommodation costs, not for food, car hire or any other additional expenses.
We were able to change our flights for free otherwise the insurance would have only covered one parent to stay and look after our daughter.
What you can claim and the amount of excess that you have to pay will vary depending upon the level of cover that you purchased. We recommend World Nomads travel insurance. You can even buy it once you are away.
Why buy travel insurance from World Nomads.com?
Backed by specialist insurers and global assistance partners
Buy Online, even if you've already left home
Buy more cover and claim online while travelling
Covers a range of adventure sports and activities
Give a little back and support a community development project
Medical Certificates for Treatment on Holiday
If you are at home it is not usually recommended to see the doctor unless the chickenpox is very bad. If you are on holiday you may well need to see the doctor to get a note so that you can claim on your insurance.
Sometimes (ok, quite often), writing this blog means that I end up passing on all the things we did wrong in the hope that others don't make the same mistakes.
Well, this was a pretty basic mistake. We had forgotten our EHIC cards – pretty stupid if you are British and travelling in the EU (at least for now….). So please remember your EHIC cards if you are eligible.
Without one we were still able to get the medical care for free (take your passports to the doctors) but we had to fill in a load of forms and then fax them around so it was a bit of a faff, definitely take your EHIC card if you can.
The doctor spoke little English and our Spanish isn't quite up to medical levels but we muddled through with a bit of help from google translate. You will need to keep all forms relating to the illness to provide to your insurer when you claim.
Additional Nights at our Hotel
We loved Casa Tomaren where we were staying in Lanzarote. It was a beautiful property with lots of wood carvings, statues and even a rickshaw imported from Indonesia. It made for a lovely place to stay and reminded us of our time in Java and Sumatra which we had loved.
The breakfasts were great and I enjoyed making my own proper coffee every morning, but the absolute highlight of the hotel was the swimming pool which was stunningly beautiful and really made us feel like we were staying in a luxury hotel (it was actually pretty cheap).
The room we were in was booked for the extra nights that we needed and we really didn't want to have to leave this lovely place so we took on a far more expensive room, and hoped that the insurance would cover it (they did).
We definitely recommend Casa Tomaren, check out the best prices on Agoda
Car Hire in Lanzarote
We asked in the local office about extending our car hire but it was pretty expensive so we used Auto Europe (as we had in the first place) to book another one.
We went in dropped off one car and picked up another with no issues. Top tip: don't bother with local car hire companies, just use Auto Europe, it is cheaper and easier.
Coping with Chicken Pox on Holiday
We hope that this post has helped to give you some guidance in case you ever find yourself in a similar situation.
As a child, I had chicken pox on a ski trip in Switzerland so getting chicken pox whilst on holiday can't be too unusual! Please share with us any experiences that you have had in the comments section below.
Despite the unexpected illness on this trip, we really enjoyed our time in Lanzarote and have included it in our post on the best family holiday destinations in the world. Check it out!