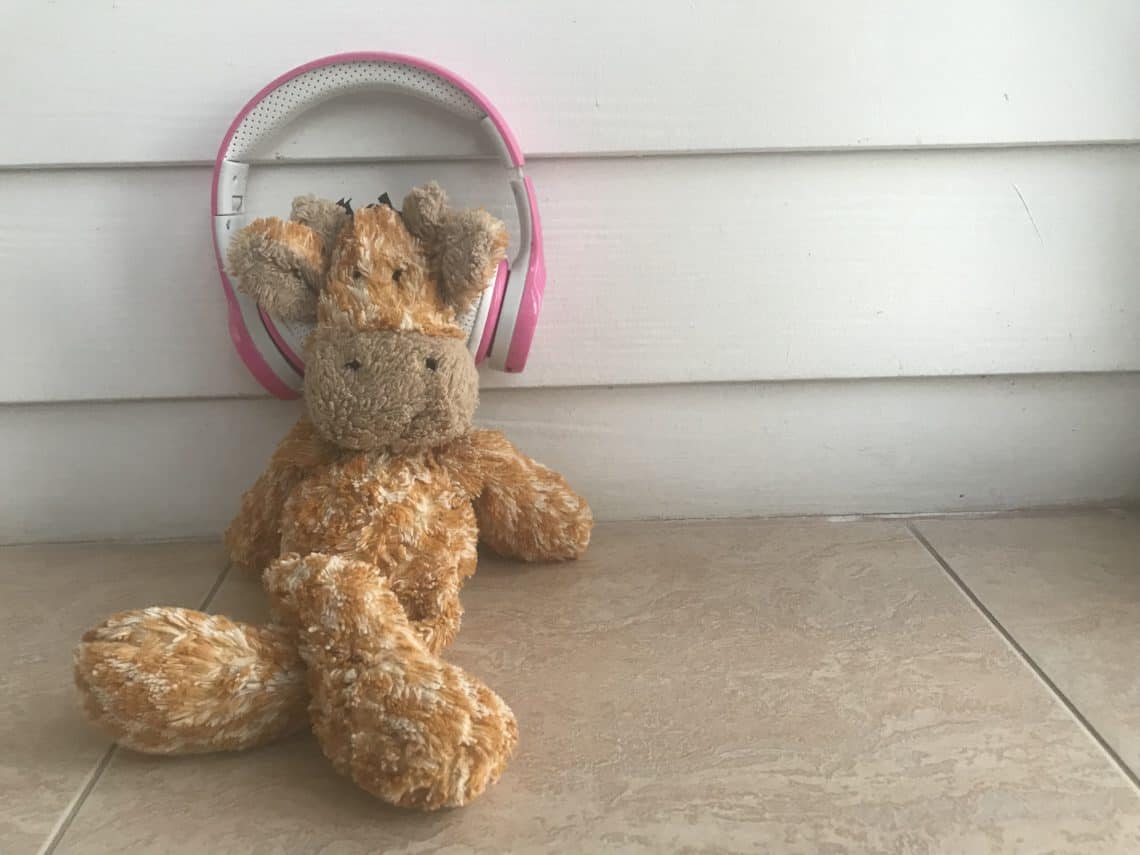 The Best Wireless Headphones for Toddlers and Little Kids: Safe and Tangle Free Sounds
*This post may have affiliate links, this means that we may receive commissions if you choose to purchase through links provided (at no extra cost to you).


‌Wireless headphones are a bit of a revelation when it comes to getting headphones for your child.
Free from the physical connection to the device your child is free to dance to music, jump up and down and stomp around like a dinosaur.
All the things that a toddler might like to do when watching their favourite programme or listening to some music.
Just without the trip hazards and iPads flying across the room that you would get with wired headphones.
Originally we did buy our toddler normal wired headphones, but it didn't take long before the wires had been twisted and chewed to the point that they had stopped working.
So we needed some new ones. We decided that some Bluetooth toddler headphones would be the way forward, so we embarked on a quest to find the best wireless headphones for toddlers and little kids.
In this review, we will rate the best wireless kids headphones that we could find so that you can make the best choice when buying headphones for a toddler.
What to consider when buying headphones for a toddler
Safe Volume Levels
One of the most important things to consider when buying headphones for a preschool child is the volume that the toddler will be playing their music or videos or games.
Young ears are particularly at risk from damage due to high volume noises so for it is recommended that volume is kept low when they are using their tablet.
The easiest way to achieve this is to find some toddler safe headphones that have a built-in volume limit.
It is recommended that volume levels are restricted to 85db to reduce the risk of long term hearing loss (adult headphones usually reach to between 108 and 118db, so be wary of lending them your own ones, even if they do go small enough).
For this reason, you should also only be looking at over the ear headphones rather than earphones that go inside the ear as the close proximity to their delicate eardrums is more likely to cause an issue.
Size, Adjustability and Folding
It pretty much goes without saying that toddler headphones will need to be smaller than adult ones.
The earcups should be smaller and, importantly, the band must adjust to be small enough that it stays on your toddlers head. You also want it to be adjustable so that it can still fit your child as they grow.
We think it is important to get kids wireless headphones that fold up small so that they can be stored more easily and it comes in handy for travelling.
We mainly use ours when we travel, headphones combined with a tablet really helps to make life easier when flying with a toddler.
Battery Life and Wired Option
Although we are writing this post about toddler wireless headphones, we actually think that it is a great idea to get some headphones that have the option to use a wire when you need to.
Bluetooth headphones need to be charged, and although you should be able to get around 9 hours use out of the ones in this list, it is great to have the back-up option of being able to plug the headphones in the old fashioned way – no battery life required.
Best Bluetooth Headphones for Toddlers
LilGadgets Untangled Pro Wireless Headphones
12 hr Battery Life |  Volume limited to 93db | Bluetooth range 30ft
 The LilGadgets Untangled Pro wireless headphones have the look and feel of a premium product. Made from high-quality polycarbonate and reinforced stainless steel, these fell like a product that will withstand the test of time (and toddlers!).
They claim to be the first wireless headphones for kids and they have certainly covered all the bases in this quality product. The headphones give a really clear and crisp sound with the volume limited to 93db (note this is higher than the 85db recommended for very young children).
You can tell that care has gone into the design of these with little things like the well designed and easy to access volume and skip track buttons that are perfectly designed for small fingers.
Similarly, the ear cups have nice padding on and are comfy on the ear. They do a good job of blocking out background noises so that your child can still hear well when in a noisy environment like an aeroplane.  They leak a bit of noise so you can tell if your little one has the volume cranked up full.
These headphones come in a nice soft bag (great for cleaning your tablet screen) and they also come with a 4 ft long cable that can be used to turn these into wired headphones.
This is great for when the battery goes flat or when you aren't able to use Bluetooth. It also allows you to plug 2 sets of headphones together if more than one child wants to listen/watch at the same time.
The 30ft Bluetooth range should be more than enough for your child to dance around to their favourite tunes. Overall these are great toddler headphones and one of the best we have found, which we feel justifies the slightly higher price tag.
Puro Sound Labs JuniorJams
22 hr Battery Life |  Volume limited to 85db | Bluetooth range 30ft
The Puro Sound Labs JuniorJams is another fantastic premium choice of headphones for a toddler. They are fully adjustable and come up smaller than the LilGadgets headphones so are ideal as first headphones for young toddlers from as young as 15 months.
The JuniorJams have 87% noise cancellation combined with a volume that is limited to 85dB. These means that the volume is kept to a safe level, but with the noise cancellation, your little one should still be able to hear.
These headphones have a very impressive 22 hours of battery life which is great for a long journey or just for not having to charge them up that often. When we travel now we have soooo many things that need charging so having to do the kids' headphones less often is fantastic.
Another feature that sets these headphones apart is the folding mechanism that allows you to fold them flat and place them inside the hard carry case that they come in. This does a good job of keeping them protected from any knock and bumps that might come their way.
Have you Chosen Your Wireless Toddler Headphones?
We hope that this post has helped you to find a great pair of headphones for your child. They really are a lifesaver when you don't want to listen to Baby Shark for the three thousandth time! Our girls mainly use their headphones with their tablet. If you are you looking for a new tablet for your little one, be sure to check out our review of the Best Tablets for Toddlers
*As an Amazon Associate I earn from qualifying purchases (at no extra cost to you).